Léa Seydoux says she feels a woman out of time who fits right in with the retro-toned worlds of Wes Anderson films — but she's also providing a vital, modern flavour to legacy franchise Bond. Screen talks to The French Dispatch and No Time To Die star.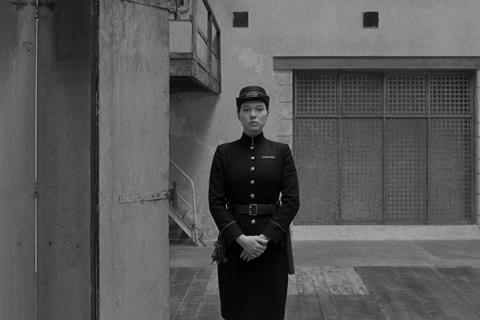 The French Dispatch marks the third time Léa Seydoux has worked with Wes Anderson, and it is not difficult to see why she is repeatedly drawn back to the director's distinct and wittily stylised settings. "I've never felt that I fit in the modern world," she reveals. "I feel that I come from another time. As if the time I'm living in right now is not suited to me."
Seydoux is not specific about what other time she belongs to, but the vaguely mid-1970s of The French Dispatch's fictional French town of Ennui-sur-Blasé certainly seems as good a fit as any. So too does the character of Simone, a steely prison guard turned nude-modelling artist's muse. Although the attraction of acting for Anderson, Seydoux explains, is primarily rooted in the fact that, well, there's just no other filmmaker like him.
"He has his own language and there is a certain rhythm in his films that is incomparable to others," she says. "It's very specific. It's always a thrill to work with him. You can feel the excitement on his sets, and it's not something that happens on every film. Being on a set with Wes, you know you will experience a great journey."
Clearly, her trust in Anderson runs deep, as the role of Simone is considerably more demanding than The Grand Budapest Hotel's resourceful maid Clotilde (a role that followed their 2013 Prada commercial). Playing Simone required a lot of nudity and, in one memorable montage, the adoption of a number of comically difficult poses. "Yeah, it wasn't comfortable," Seydoux confirms. "But those images are like paintings, and they are beautiful. He's very visual, Wes. He thinks like a painter. And Simone is not objectified at that moment. You could think she is, from Wes's point of view, but she has a very strong authority. She offers her nudity and she's always in control of it."
Simone is a woman who knows exactly what she wants — among other things, the achievement of immortality through art — and gets it. "I can totally relate to that," Seydoux laughs. "I've always done what I wanted."
Finding her path
Originally, what Seydoux wanted was to be an opera singer, and she duly attended the Conservatoire de Paris to pursue that dream. But after deciding she was too shy to make that work, Seydoux moved into acting at the age of 18, achieving her first César nomination (of four to date) only two years into her film career for Christophe Honoré's 2008 school-set drama The Beautiful Person.
Despite her grandfather Jérome Seydoux being the co-chairman of Pathé and her great-uncle Nicolas Seydoux chairing Gaumont, the actress determinedly forged her own path, unaided by her family. Even before earning plaudits worldwide for 2013's Blue Is The Warmest Colour (for which she unprecedentedly as an actor shared the Cannes Palme d'Or with her co-star Adele Exarchopoulos and the film's director Abdellatif Kechiche), Seydoux reached the point where she was as likely to be seen in a muscular Hollywood picture (from Inglourious Basterds to Mission: Impossible — Ghost Protocol) as an intimate homegrown drama, such as Arnaud Desplechin's Deception, or Bruno Dumont's France (just two of her four films that played at Cannes this year, while she isolated at her Paris home with asymptomatic Covid-19). But nothing in her career has surprised her more, she says, than being asked to play the female lead in a Bond movie, namely 2015's Spectre.
"For me to be a Bond girl was completely… I wouldn't say it made no sense, but I did think, 'How will I fit into this big machine?'" she admits. "I like to be unexpected. I like to do my own thing. In the cinematic landscape, I've always expressed myself in a way that's not necessarily like other actresses. I'm not an efficient actress. My pace is different, and for that reason I've always felt anti-conventional."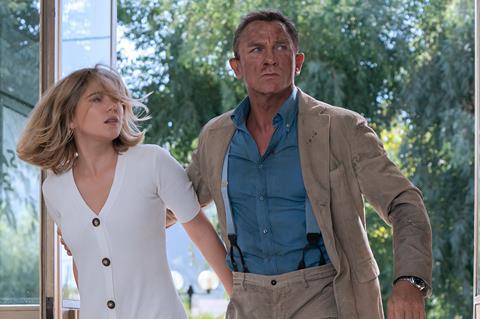 Given this, she found it no less surprising to be asked to return to the role of Madeleine Swann in the long-delayed finale to the Daniel Craig arc, No Time To Die. But it was an easier decision this time. After all, how much more "anti-conventional" can you get than a 'Bond girl' who is a mother? "When they asked me to come back, I was happy for one reason — this time she is not stereotyped, and I was able to have more of my own input. So she's not what you would expect from a Bond girl, and that's what I like."
Seydoux returns to the theme of being an outsider: a woman not of this time, who is not part of the system, who does not quite fit in. She happily describes herself as melancholic — a quality she laments is "disappearing in the modern world". There is certainly a sense of existential otherness that pervades her roles: a deftly plied sleepy-eyed mystique, which evidently draws particular filmmakers to her. And in turn, she is drawn to a particular type of filmmaker.
"I like directors who are a bit awkward, a little crazy," Seydoux says. Like David Cronenberg, perhaps, who cast her in the upcoming rework of his 1970 sci-fi shocker Crimes Of The Future? "Yes! I think I've found my ideal director," she laughs. "I loved working with him. I like the fact he doesn't make films to please the industry. He just makes the film that he wants to make. I'm very inspired by people who have their own way of expression, and who can teach me something about the world."
Does it inspire Seydoux enough to consider directing one day? "Maybe. Maybe. I have ideas. But I don't know if I have the talent," she says. "I'm going to quote Isabelle Huppert. She said that [through acting] she makes her own film in the film. And I feel a bit like that."