Locarno project manager Markus Duffner tells Screen how a VoD platform specialising in rare cult films was the starting point for the Heritage Online digital rights platform.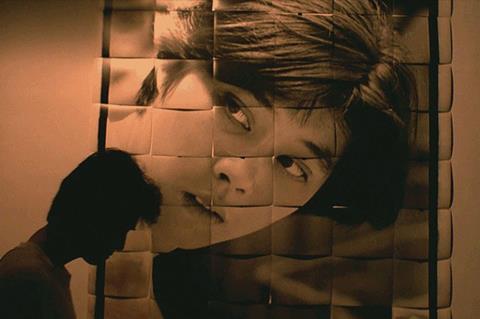 News that Netflix had sealed a seven-month French rights deal for 50 classic films in the catalogue of Paris-based mk2 Films, including works by Francois Truffaut and Jacques Demy, caused a stir back in April. It is just one example of the growing appetite of digital platforms for classic cinema, which has been further whetted by the Covid­‑19 pandemic lockdown.
Against this backdrop, Locarno is launching the Heritage Online platform, aimed at connecting rights holders of classic films with online content platforms. It is the brainchild of Locarno project manager Markus Duffner. He describes it in simple terms as an online database through which rights holders can share films that premiered before 2006 with potential buyers. "It's a pragmatic tool and it's effective and quick to use for everyone," he says.
Heritage Online grew out of challenges Duffner encountered when trying to secure titles for the Spamflix VoD platform he created in 2018 with Julia Duarte, a former programmer and producer of Sao Paulo International Film Festival. Spamflix specialises in rare cult films that can be difficult to source.
The rights path
"Our main struggle as a distributor for VoD was to get contacts for heritage films and the rights holders. Sometimes, they are tough to identify as well as difficult to clear," he explains. "On other occasions, the films are just lying there and the rights holders are not really involved in markets or they just travel to one or two festivals a year. They don't have a familiarity with the whole festival family."
Heritage Online will cater not just to well-known companies with huge libraries but also to the "sub‑world of rights holders who are not sales agents". These can be archives, institutes or even individuals who have inherited the rights.
Conversely, he believes the platform could also connect sales companies and rights holders with specialist distributors and platforms they did not even know existed — such as Spamflix — alongside major indie streamers such as Net­flix, Amazon, HBO and MUBI.
Heritage Online is a business-to-business platform and is not open to the general festival audience. Under its terms, sales companies or individual rights holders can present a selection of their catalogue on the platform via a basic subscription of $87 (chf85). A premium subscription priced at $164 (chf160) enables users to screen one film to buyers over the course of a year. Subscription for VoD broadcasters is free.
There will be no fee for titles that previously screened in official selection at Locarno. A handful of such titles will be on the site at its launch, including Taiwan's 1987 Silver Leopard winner The Terrorizers by Edward Yang; a restored version of Denis Côté's Drifting States, which won the Golden Leopard in the video competition in 2005 (ex aequo); Barney Platts-Mills's Golden Leopard winner Private Road in 1971; Terence Davies's 1988 Distant Voices/Still Lives; and Alain Tanner's Charles, Dead Or Alive from 1969.
Wild Bunch, Nikkatsu, Intra­movies, the Wim Wenders Foundation, the Lithuanian Film Centre, Film Center Sarajevo, Central Motion Picture Corporation and Cinematheque Francaise are among the first rights holders to have signed up, while streamers looking at what is on offer include Film Movement, MUBI, The Criterion Channel, EYZ Media and IndiePix.
Duffner acknowledges Locarno's online edition has given the initiative greater relevance but emphasises the project was in the works long before the virus hit. The goal is for it to become a permanent part of Locarno Pro. From next year, Heritage Online will be included as part of accreditation. In the meantime, highlights from the catalogues of participating companies will be presented on the platform during this year's Locarno Pro.
"This initiative fits perfectly with the Locarno philosophy. It has always put the light on heritage films," says Duffner. There will be a roundtable presentation of the platform on August 8 as part of the Locarno Pro online programme, featuring representatives of The Criterion Channel, MUBI, Cinematheque Suisse and Cinematheque Francaise.