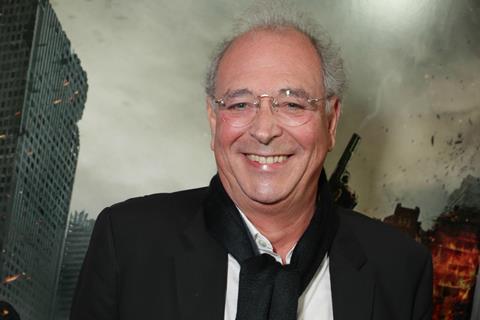 There are reverberations when someone of stature dies. Sammy Hadida's passing was a profound shock.
He was only 64 when he died unexpectedly in a Santa Monica hospital in the final days of November, and the event triggered an outpouring of grief the like of which is seldom seen. A little more than a week after the tragic news, Hadida's friends, colleagues and business partners are still reeling.
Hadida co-founded the French indie giant Metropolitan FilmExport with his brother Victor and their father David, and built the company into a cornerstone of the independent scene in France and the US. In so doing, he became renowned the world over as a champion of cinema who cared passionately about the visions his filmmakers entrusted in him.
He exuded a love of life that filled the room, the auditorium, the festival or market. Hadida had a light in his eye and wore a gleeful expression that promised glorious trouble. Friends and associates say he was chaotic, not always easy, sometimes downright difficult, always passionate and genuine. He was a formidable negotiator: smart, spirited and prepared to haggle. Once they had a film, Metropolitan would craft brilliant marketing campaigns and orchestrate releases that did their filmmakers proud.
He loved people. He partied. He got animated about favourite films. With him around, laughter was never far behind. At last month's AFM, I was in the green room at a conference session with his brother Victor and other panellists. Hadida strolled up, arm-in-arm with a friend, and his energy lit up the enclosure. One participant who had not met him before was beaming from ear to ear by the time he walked away.
Hadida bounced around the globe, from headquarters in Paris to Los Angeles, festivals and markets from Cannes to Berlin, and sets in Canada in his role as producer on films such as the Resident Evil and Silent Hill franchises. Through Davis Films, Hadida produced dozens of features, starting with Tony Scott's True Romance in 1993. He collaborated for years with Constantin Film, and more recently worked with Claude Lelouch on Un + Une and The Best Years.
He made films with icons such as Martin Scorsese, Steven Spielberg, Peter Jackson and Terrence Malick. As much as his loss will be felt deeply by his family and many friends, it also has ramifications for the industry. Metropolitan FilmExport is an indie giant in France, and its ties to the US cannot be overstated, striking output deals with New Line, Lionsgate and DreamWorks. The Hadidas stumped up the cash and took risks on the likes of the Lord Of The Rings and Hunger Games franchises.
Metropolitan has supported the biggest US independent franchises and some of the most expensive single-picture acquisitions of the past two decades. According to one Los Angeles-based sales agent, the US independent sales model would not have thrived without a company like Metropolitan. There are others of course, but this has been at the forefront, a vital partner. Like his brother, Hadida's energy, good taste and loyalty were critical.
In a bifurcated marketplace, passionate buyers need to raise their game if the independent arena and the sales model that underpins it are to survive the threat from streaming platforms and studio global acquisitions teams. Without them, the perception will be that the plum projects will dry up.
That is not strictly true: the films will still be made, except the difference is they will find new channels to reach audiences. Hadida had his view on the new world. In the past 18 months or so, he had immersed himself deeper in production. One source said he never sold a film to Netflix. That feels like a fitting coda to the life of a beloved Frenchman who celebrated the theatrical experience.


Jeremy Kay is Screen's US editor based in Los Angeles.