The latest role for Richard E Grant shares a name – Jack – with his burgeoning perfume brand. The Can You Ever Forgive Me? star tells Screen how it has brought him the brightest acclaim he's had in four decades of acting.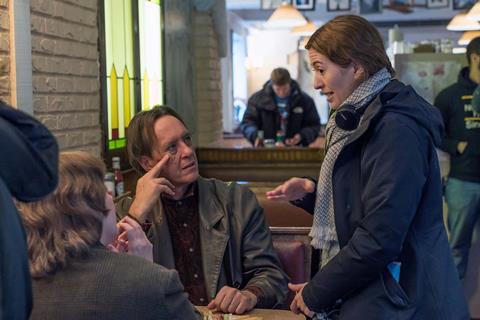 It was a little over two years ago, back in November 2016, that Richard E Grant received Nicole Holofcener and Jeff Whitty's screenplay of Can You Ever Forgive Me?, with Marielle Heller attached to direct. The film would star Melissa McCarthy as impecunious celebrity biographer Lee Israel, who embarked upon a remarkable career forging and selling letters from literary legends such as Dorothy Parker and Noel Coward – would Grant care for the role of Israel's partner-in-crime and louche, flamboyant barfly Jack Hock? He had 24 hours to decide, because shooting was set to start in January.
"I quipped back, 'This is like Mission: Impossible, the thing's going to blow up,'" says Grant. "I then asked, 'Who dropped out or who dropped dead?' My agent said, 'Don't ask these paranoid questions, just read and respond.'" Which Grant did. He recognised the writers immediately; he had seen Marielle Heller's Diary Of A Teenage Girl, and greatly admired it; and he'd been a fan of McCarthy's since first seeing her in US TV series Gilmore Girls, which she starred in for seven seasons from 2000-2007. "So it was not a hard decision to jump in."
That decision was a good one. Despite the potential commercial challenge of being a film about, as Grant puts it, "two characters who are in advanced middle age and who are both gay", and also boasting a morally dubious protagonist who has very little interest in being liked, the film has struck a chord with critics and awards voters. The actor, who says he has "never been in a situation of being nominated for things, ever", is enjoying his belated moment in the sun, with nods for his performance so far from Screen Actors Guild, Golden Globes, Independent Spirits and Gothams, and best supporting actor wins from the New York Film Critics and other critics groups.
Grant spoke to Screen from New York the day before the Gothams, and before returning to his home in Richmond, London to continue shooting Star Wars: Episode IX with JJ Abrams.
What was your response to the story and the role of Jack Hock?
I thought the central relationship – with this platonic love story between this Labrador-like person who licks anybody into submission, who is Jack Hock, in contrast to a real porcupine, unsocialised curmudgeon who is Lee Israel – my immediate movie references were The Odd Couple, from the Neil Simon play, and John Schlesinger's brilliant Midnight Cowboy. I thought, it's two complete opposites, operating in Manhattan, surrounded by incredible wealth, and hacking a course of real loneliness and near destitution. That was my steer into it.
And working with Melissa?
We met on the Friday before the Monday start of shoot, went through the script, just to establish how we were going to approach it. I had no idea at what extreme she would play the character, because some of her comic personas have been right out there. It became very clear that she was completely earth-bound, and she was playing her absolutely dead seriously for real. That then influenced what my choices were. And we got on instantaneously. Both of us being on location away from our families, I had lunch with her every single day on the set, and we also went out in the evening. I think that it made for a much more palpable sense of friendship in the film than might have been if we had just been two isolated actors.
What input on Jack's costumes did you get with costume designer Arjun Bhasin?
Arj had come up with what I thought were absolutely perfect New Romantic stuff that Spandau Ballet and those people wore in the early '80s. This was a man in advance middle age on the breadline, who was still wearing those clothes in the early '90s: the last gasp of the singles bar type thing. So his clothes were hugely helpful and Lee Israel's memoir, the only thing that she detailed was that Jack had a short cigarette holder, which he thought, being a chain-smoker, would stop him getting lung cancer. That gave me the idea that he had Peter O'Toole-like aspirations to swan around Greenwich Village.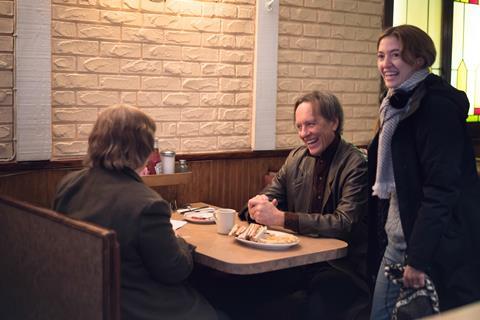 There are three photos that exist of Lee Israel. The hair and the clothes are as dowdy as all get-out. I had the wardrobe and Melissa didn't, and Melissa is an '80s fanatic and was very envious of the clothes that I had, and wanted all of them. It's the reverse of how things usually are on a movie's wardrobe department.
You've worked with a number of women directors, also including Jane Campion, Madonna, Lone Scherfig and Phyllida Lloyd. Did you feel a different sense of energy, tone or rapport on those shoots?
There's an immediate atmosphere of being 'detestosterised', if you like. The movie I had just done before Can You Ever Forgive Me? was Logan, which was basically 300 men with trucks and machinery and cranes and guns and stunt guys, and people with arms thicker than my thighs. So going from that to something that was predominantly female – female writer, director, producer, lead character – the contrast couldn't have been more acute. What characterises all my experiences of working with female directors is the emphasis on the emotional content of everything, which is what the huge attraction of doing the job is for me.
Although it's worse for female actors, does it frustrate you that roles for an actor your age are likely to be supporting or character parts?
I've been doing those for so long. My entire career has been that. I am genuinely and frankly astonished that I am working at the level that I am at the age that I am. I met the late Roddy McDowall when I had just turned 40, and he said, "From now onwards, any parts that you get, any recognition that you have, and any money that you earn, is going to be diminishing returns as you get older. And you can make a conscious choice, either to be like many, where they become bitter and twisted and disenchanted with the fading of their careers, or you can go, 'I am the luckiest fucker, because of the people I've worked with, the places I've been and how much money I've earned.'" I've never forgotten that, and the wisdom of it has come home to roost the older I've got. So my expectation that I could ever have been in a movie that has been this well-received, and to be in the final Star Wars at the same time, that is not anything that I could possibly have anticipated. All of this feels like gravy to me.
What can you tell us about Star Wars without getting shot?
What I'm legally allowed to say is that it comes out on the 20th December, 2019. I've never known [anything like] it. Literally, it's Fort Knox lockdown security on absolutely everything. You're not even given a script to take away. You get your sides in a sealed envelope every morning that you shoot, and you sign for it and you sign out for it. And you are required to wear a protective cloak and hood going from the wardrobe trailer into the studio, which is a very short distance, because there have been drones going overhead Pinewood Studios trying to get photographs.
After your autobiographical film Wah-Wah in 2005, do you have more ambitions to write or direct?
I've been involved in two other things that I didn't originate, but both of them collapsed four weeks before we started shooting because of that cryptic final 10 percent of the budget that eluded us. At which point I then got encouraged by [English fashion designer] Anya Hindmarch to try and make perfume professionally, and that then took my focus and energy away from trying to make films into doing perfume, which has proved very lucrative, and a much more immediate result. Not to say that I won't try again in the future.
How is Jack going?
I have the original Jack, Jack Piccadilly and Jack Covent Garden. Jack Richmond will come out in November 2019. I just got a new distributor who is getting it into many more stores. I'm in the UK, Ireland, Los Angeles and New York. Weirdly, the Asian market are not big scent buyers, there's no tradition of people buying scent there.
On TV, you've appeared in Downton Abbey, Game Of Thrones, Doctor Who and Girls, which are four modern classics. Any more ambitions in that direction?
I avidly watch all of that stuff. If you talk about a golden age while you are in the middle of it, it seems to me that television now, especially the long-form we have on Netflix and Amazon Prime and all these things, is unprecedented. I can remember in the early '80s, The Jewel In The Crown and Brideshead Revisited were the landmark long-form television events. At that time, there was such a clear division between people that acted on TV and people that acted in movies. Not anymore. The quality of writers and directors who work in television now are as good as it gets. I watched Breaking Bad, four days and nights in one fell swoop.
Do you also get out to the cinema?
I go at least twice a week. ROMA and The Favourite are hands down the most astonishing things that I've seen this year. I've seen both of them twice. Just when there's all the brouhaha about Marvel and tentpole films dominating everything, and you see those two, it revives any flagging faith that anyone might have in what movies are capable of doing.