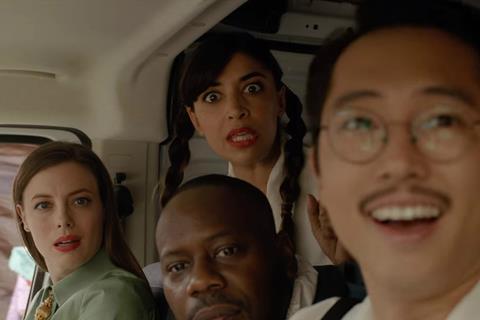 Once considered a dying breed, independent TV studios are making a comeback in the US, thanks largely to burgeoning demand for content from streaming platforms and premium cable networks.
In fact, as Sonar Entertainment CEO Thomas Lesinski sees it, "it's going to be a bit of a golden age for the bigger, well-financed independent television studios, because every major company that's in the SVOD or premium cable business is looking to companies like us for projects."
With new platforms greedy for content and the Hollywood majors – some of which will soon have their own platforms to supply – unlikely to meet all the demand, "a fully financed company that can spend money on development, have first-look deals and have 40 shows in the pipeline like we do has become a valuable resource" for streamers and cable networks, Lesinski suggests.
Sonar's current slate of scripted series certainly appears to back up the claim.
Comedic sci-fi anthology Weird City, co-created by in-demand writer-producer Jordan Peele, just started on YouTube Premium and another Peele-produced series, Nazi hunter drama The Hunt, with Al Pacino, is due later this year on Amazon Prime Video.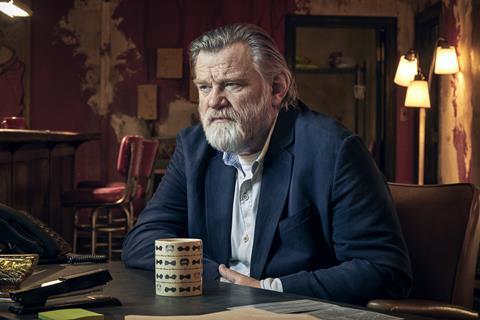 Second seasons of Sonar's Das Boot, for Sky in Germany, the UK and Italy, The Son, for AMC, and Taboo, for BBC One and FX, are going into production. And a third season of Mr Mercedes has started shooting for AT&T's Audience network.
Even with demand booming, however, being an independent TV studio – essentially a non-major that can deficit finance programming, though Lesinski also includes development, production and distribution capabilities in his definition – is never easy.
"It takes a lot of risk capital, a lot of persistence, a lot of really good professional people and a fair amount of luck," admits Lesinski, a former Paramount and Warner Bros home entertainment executive who became head of Sonar three years ago. (The company's roots go back to the 1980s company of miniseries king Robert Halmi Sr.)
It also, the Sonar chief adds, takes a willingness to be flexible – about which outlets to work with and how to work with them. With its own international distribution operation and offices in Toronto, London, Miami and Sydney as well as Los Angeles, Sonar initially aimed to secure as many distribution rights to its projects as possible.
"But from a talent point of view, we wanted the show to end up on the platform that was best for it and that supported it the most," Lesinski explains. "So now, depending on who we're licensing a show to, we'll have more or less involvement, both financially and creatively."
The Hunt, for example, was developed and packaged at Sonar, where Jordan Peele had a deal at the time, but sold to Amazon for the world because the streamer made the best offer and "was the best home for it based on the way they were going to market it".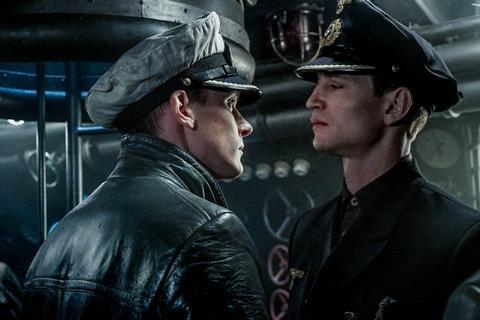 Das Boot, by comparison, was co-developed and co-produced with Sky and Bavaria Fiction and sold by Sonar to more than 100 territories outside the Sky markets.
International co-productions are an ongoing focus for Sonar, although Lesinski concedes that they are "not for the faint of heart. There's a lot of work involved when you've got three cooks in the kitchen and you're co-financing it and co-developing it all together."
Sonar recently signed up with Australian public broadcaster ABC to co-produce Sydney-set drama series Les Norton, with Rebel Wilson set to star for director Jocelyn Moorhouse. Lesinski also reports that other projects are in the works in Germany, the UK, Italy and France.
"We see ourselves being a key partner available to European producers to basically handle the global deficit and the distribution outside the key territories that they're in," he says.
Talent relationships are another important part of the Sonar plan and the company has first-look TV deals with production outfits including George Clooney and Grant Heslov's Smokehouse Pictures and Robert Downey Jr and Susan Downey's Team Downey.
The fact that Peele – also executive producer of Sonar's recently premiered Amazon docuseries Lorena – moved his first-look TV deal to Amazon last year points to one downside for independent studios in the current TV ecology (although shows he began developing under his previous deal will stay with Sonar). But Lesinski insists that companies like his will never be locked out entirely by spendthrift streamers.
"There will always be great talent available to us," he says. "Inevitably some people are going to go to Netflix and Amazon and Apple, but there's a lot of talent in Hollywood and it's impossible to think that those big SVOD services could buy out everybody. There's just too much talent here."
The Sonar CEO is also confident that the drama series bubble from which independent studios are benefiting isn't about to burst. While Sonar has recently branched out into programming genres including documentary and family, Lesinski expects to have as many as 14 drama series in production over the next year. Although he won't comment on the projects' current status, these could include Smokehouse's Watergate limited series, originally reported as being in development for Netflix, and The Fifth Beatle, a drama about Beatles manager Brian Epstein that has secured access to the band's song catalogue and was first announced a year ago with Universal Cable Productions and Bravo Media.
"You have the biggest companies in the world doubling down on premium scripted," says Lesinski, noting the upcoming launches of new streaming services by Apple, Warner, Disney and Comcast. "I think the bubble's getting bigger and bigger and bigger."