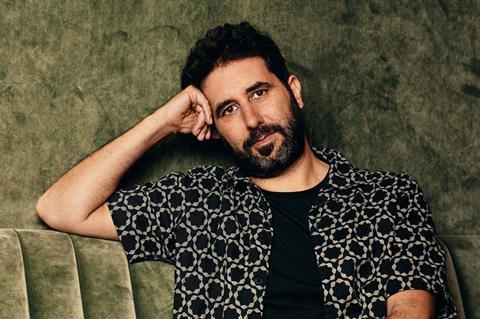 After years making short films alongside his day job as a director of photography, Aitor Echevarria shot his first feature as a director this summer: family drama Deconstructing An Elephant (Desmontando Un Elefante). It features a strong cast headed by Emma Suarez, Natalia de Molina and Dario Grandinetti, and is produced by Barcelona-based Arcadia and Noodles in France, the duo behind Pablo Berger's Cannes 2023 special screening Robot Dreams; Pegaso Pictures also produces.
Echevarria credits director Nely Reguera — with whom he worked as cinematographer on films including María (And Everybody Else) and The Volunteer — as inspiring him to become a director.
"I love her work and have learnt so much from her," Echevarria says. "She always knows what she's doing and why. There's nothing gratuitous in her decisions."
Echevarria co-wrote Deconstructing An Elephant with Pep Garrido, and the title references the metaphor of the elephant in the room — or as the director puts it, "The problem we don't really want to address." Currently in post-­production, the story follows a mother who has an alcohol problem and her daughter, "who is addicted to her mother and is so closely linked to her that she has not been able to live her life in full", Echevarria says.
Set and filmed in Barcelona, the story is told in 20 sequences over the course of a year. "The idea is to involve the audience as much as possible, and in this sense one of my key references has been Amour by Michael Haneke," says Echevarria, who has been inspired by Mia Hansen-Love's Things To Come, Ruben Östlund's Force Majeure and Steve McQueen's Shame. He is also a great admirer of the work of Andrey Zvyagintsev.
For Deconstructing An Elephant, Echevarria entrusted the cinematography to his friend Pau Castejon. "I have not interfered," he assures with a laugh. "We are close so it was very easy working together. The advantage is that I knew how to discuss the details more easily since we speak the same [filmmaking] language."
Contact: Aitor Echevarria