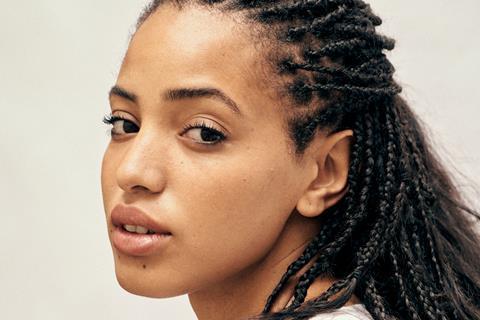 In a Spanish landscape that is belatedly becoming more diverse, Dariam Coco's presence offers inspiration with her work in Spanish TV series La otra mirada (A Different View) and her casting in upcoming Netflix series Welcome To Eden, following her debut for the platform in a supporting role in Money Heist.
Coco was born in Lanzarote in the Canary Islands but moved to Madrid aiming to study journalism. "I have always been very shy so I decided to sign up to acting classes to work on it," she explains. "That, combined with the stage plays I saw made me think this was what I wanted to do, and changed course."
Her TV breakthrough came with La otra mirada, set in a girls school in 1920s Seville. Coco remembers the casting process for that job: "Probably the first where I truly enjoyed myself. I was not nervous, and came out feeling very happy, even before they called me to say I got the part." She joined the series in season two, in the role of Ines – "the first dark-skinned girl that goes to the school. The series dealt with racism and the discrimination she suffers."
In Money Heist, she guested in two episodes of season three, shooting in Panama. "It was a great learning experience and I realised first-hand what an international phenomenon these series have been." She also played a supporting part in the series El tiempo que te doy, before being cast as a regular for Welcome To Eden, both Netflix productions and both not released yet.
Shooting in Coco's home island of Lanzarote and other locations in Spain, Welcome To Eden is her longest work to date and should give the actress another significant step in the international scene. The series is about a group of influencers who receive an invitation to go to an exclusive music festival on an island and end up in a much more challenging adventure than they bargained for.
"I remember, growing up, that I was baffled by the lack of actors and actresses that looked like me when I was watching TV," she reflects. "I hope this keeps on changing to a more diverse landscape on the small and big screen. It has been very slow in Spain, but I'm trying to find my place too. Things are and will keep changing in this respect. It is a matter of time."
Contact: Carlos Ramos, Cram Talent