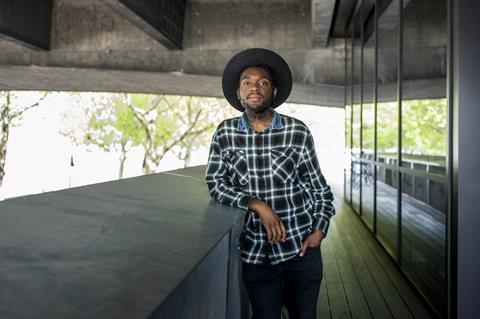 "I was always really impatient when I was growing up to get into film as quickly as possible," says Mdhamiri Á Nkemi, who grew up in Kent.
It explains a career that saw him edit his first feature — Shola Amoo's 2016 A Moving Image — while still a teenager. He reteamed with Amoo for The Last Tree, the story of a British Nigerian boy exploring his cultural identity, which premiered at Sundance in January.
Producer Joy Gharoro-Akpojotor brought him on board Rapman's debut, Paramount and BBC Films' Blue Story, at his preferred entry point of script stage. "It means I can give my input on the way the story's being told," he explains. A 12-week edit followed the 23-day shoot.
Nkemi was one of the youngest students ever accepted on an MA course — editing — at the National Film and Television School (NFTS), aged just 20. He was named 'most promising NFTS student' across all courses in his year. Nkemi has already racked up more than 60 credits, and counts Runyararo Mapfumo's 2017 Masterpiece among the most accomplished of the many shorts he has worked on.
"When I was starting out it was really important to say 'yes' to everything — to make me a better editor and improve my skills, but also to build relationships with different directors," says Nkemi, who is also developing his own debut directorial short Skin, through BBC Films and the NFTS's Greenlight Short Project.
But for Nkemi — who is keen to work on "stories that aren't part of the mainstream" — editing is "the bit where it all comes together, where I get to work with different ideas and ways of seeing the world".