Sebastian Hofmann, Gustav Moller, Gustavo Pizzi and Tolga Karacelik on their 2018 Sundance entries.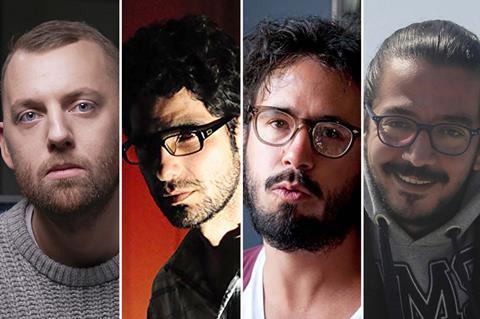 GUSTAVO PIZZI - Loveling
When Brazilian filmmaker Pizzi left his parents' home in Petropolis to move to Sao Paulo at the age of 16, he did not think through how difficult it would be for his mother to see her son leave the nest so early. It was only when his twin sons were born some seven years ago that Pizzi began to think about how hard the farewell would be for those left behind. From that notion was born Loveling.
"In coming-of-age dramas, these stories usually bring the point of view of the young protagonist going out into the world," says the now 40-year-old Pizzi, who has chosen to portray the anxiety of the mother in this situation. Irene has only 20 days to process that her eldest son of four children is leaving Brazil, after he signs with a professional handball team in Germany.
Played by actress Karine Teles — who co-wrote the screenplay with her husband, Pizzi — Irene, who lives on the outskirts of Rio de Janeiro, suffers in silence as she dare not jeopardise her son's dream. "For a simple Brazilian family, Europe is another reality. Going to Germany is the same as going to Mars," jokes Pizzi.
Budgeted at $1m, Loveling is his second fiction film after Craft (2010). The Brazil-Uruguay co-production is a collaboration between Bubbles Project, TvZERO, Mutante Cine and Baleia Filmes. "Since Craft was screened at more than 40 festivals, including SXSW, I think Loveling will top that with Sundance endorsement," suggests Pizzi.
Sundance premiere: January 18, 21.30
Contact: New Europe Film Sales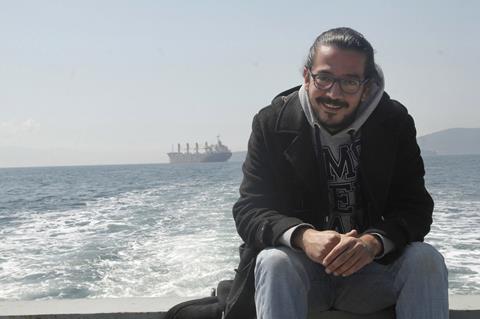 TOLGA KARACELIK - Butterflies
Exploding chickens, an out-of-work astronaut and an imam undergoing a crisis of faith are just some of the elements that feature in Turkish writer-director Karacelik's third film Butterflies, a coming-home tale mixing extremes of comedy and drama. "I play with all the genres," says the filmmaker. "It was hard to shoot. I can guarantee you've never seen a movie like this coming out of Turkey."
Butterflies revolves around three siblings who as children were dispatched to different relatives after their mother committed suicide. Some 20 years later, their estranged father summons them to the remote village of Hasanlar, an imaginary place that also figured in Karacelik's 2010 debut feature Toll Booth. On their arrival, they discover he has passed away, leaving instructions for a summer burial to coincide with the annual arrival of flocks of butterflies in the village.
Karacelik highlights the fact that Butterflies is very different from his last feature, the award-winning psychological political thriller Ivy (2015), which also premiered at Sundance. "It's hard to define," he says. "If you come in wanting to laugh, you'll cry. If you watch this film to cry, you'll laugh. The comedy goes from dark to avant-garde. In the same frame, you'll have comedy on the left-side and drama on the right."
Inspiration for Butterflies came from the death of Karacelik's uncle Mazhar Candan, a poet who was a seminal figure in the director's life, introducing him as a child to writers such as Homer and Franz Kakfa. "I wrote the first draft to deal with his loss. It was a sort of therapy but then I couldn't let it go," says the filmmaker, who also produced Butterflies with Diloy Gulun and Metin Anter. "Death is present in the movie but it's not a main character. It's a side issue that we explore through the funeral."
Sundance premiere: January 22, 14.30
Contact: Karma Films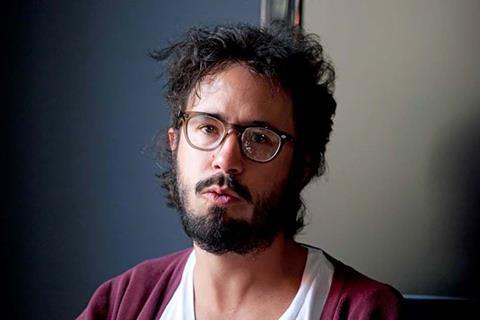 SEBASTIAN HOFMANN - Time Share
For his second feature Time Share — a claustrophobic, often funny vision of two families trapped by the machinations of a soulless holiday complex — Mexican filmmaker Hofmann wanted to set organic characters within an inorganic place. "I wanted to look at what happens to people going through a crisis in this setting," says the director, who as an eight-year-old spent a disorienting year living in a hotel when his mother took a job selling timeshare holidays. "I find these massive spaces, these massive hotels, these massive lobbies, very hostile. They're an artificial paradise."
Indeed, so it turned out to be also for the film's cast and crew, who included two of Mexico's biggest comedy stars, Luis Gerardo Mendez and Andres Almeida, alongside Breaking Bad's RJ Mitte as the creepy American hotel owner, Cassandra Ciangherotti and Montserrat Marañon. They all lived on set in a real hotel complex in Acapulco (the one in which Howard Hughes was staying when he died in 1976), and Hofmann filmed mostly interiors and mostly at night to give the film its air of nightmarish disorientation.
The production had to cope with the mass influx of partying tourists for Mexico's national Semanta Santa Easter break and, only marginally less frighteningly, the eruption of a violent drug cartel battle in the resort which kept everyone confined to the hotel for two days. "When you are living on the set, it can get difficult at times," Hofmann admits with a degree of understatement. "The cast and crew thought I was putting them through a social experiment."
Time Share is a Mexico-Netherlands co-production with Amsterdam-based Circe Films, and is backed by Mexico's EFICINE, the Hubert Bals Fund and the Netherlands Film Fund. It is co-written and co-produced by Julio Chavezmontes, Hofmann's partner in auteur production and distribution outfit Piano. They collaborated on Hofmann's first feature, Halley, which premiered at New Frontiers at Sundance in 2012. The director describes that film as "not easy on the eye. It came from a place of anger and anxiety".
Hofmann, who comes from a visual arts background and has worked as an editor on several Mexican features, says he made Time Share partly to challenge himself to make a more accessible film after Halley. "I'm always keen to play with film as a medium," he says, adding "I love horror because it's in your face, it's aggressive, it shakes you. It's the way I feel about art. I want to grab people and squeeze their arms, get my fingernails in there. I'm not a subdued guy, not a Valium type person. I'm hyper, I'm fucking caffeine.

Sundance premiere: January 20, 17.15
Contact: Paradigm Talent Agency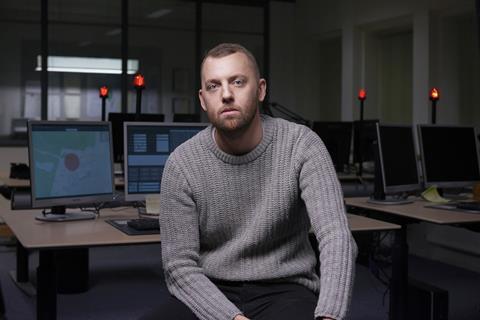 GUSTAV MOLLER - The Guilty
With his debut feature The Guilty, Möller creates a whole universe in just one room. This tense, self-contained thriller is set in a single location: an emergency-services dispatch centre in Copenhagen, where an alarm dispatcher and former police officer (Jakob Cedergren) receives increasingly disturbing calls from a kidnapped woman.
The story was inspired by a real US 911 call that Möller found on YouTube. "I was gripped at how you could be just listening to a phone call for 20 minutes," he says. "Later, I started reflecting on how the images I had made in my mind would be different to anyone else listening to the same call. That fascination became the starting point for the film."
Möller, a 29-year-old Swede living in Denmark, and co-screenwriter Emil Nygaard Albertsen joined several night shifts at a real dispatch centre while they were writing the script. "The idea was to start the film out as a genre film where you have expectations of good and bad," says Möller. "As the film progresses, there is more of a grey area. We wanted to play with people's expectations of genre."
The Guilty is produced by Lina Flint, Möller's former classmate at the famed National Film School of Denmark, as the first production from Spring, the new talent development initiative backed by Nordisk Film. The film was shot in just 13 days, fully financed by the Danish Film Institute's New Danish Screen. TrustNordisk handles sales; Nordisk will release in Denmark (where the film is selected for the audience-boosting Cinema Club) in June 2018.
Next, Möller is at work on an atypical heist script. "I want to make genre films that start off in a genre and experiment with both form and subject matter," he says.
Sundance premiere: January 21, 14.30
Contact: TrustNordisk