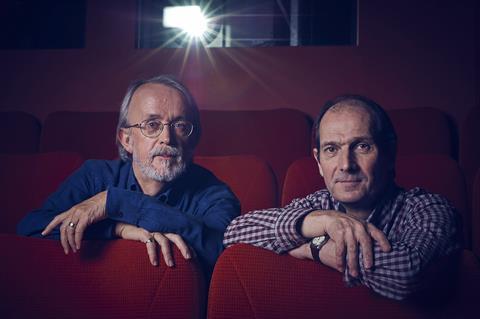 Need to know: The Bristol-based animation stalwart was founded in 1972 by Peter Lord and David Sproxton. Since Nick Park won the best animated short Oscar for Creature Comforts in 1991, the company's roll call includes Chicken Run, Wallace & Gromit: The Curse Of The Were-Rabbit, Flushed Away and Arthur Christmas. More recently they have made Shaun The Sheep Movie and Early Man, while they continue to create regular shorts as well as video games and interactive content.
Key personnel: Peter Lord, co-founder/creative director; David Sproxton, co-founder/executive chairman; Nick Park, creative director.
Incoming: Aardman Animations produces one feature at a time, with Richard Phelan and Will Becher's sequel Shaun The Sheep Movie: Farmageddon (financed by Studiocanal) set for an autumn release next year. After that comes Chicken Run 2, currently in pre-production and set to be directed by Sam Fell (ParaNorman). Development is ongoing on how the story will relate to the 2000 original.
David Sproxton says: "There are a lot of cross-subsidies across the company. Our commercial work helped subsidise the development of the Wallace & Gromit films; they got us to where we want to be. One area that might be more profitable helps another that has longer-term aims. Our independence sets us apart. It allows us to have multiple partners across different activities, so we're not tied to one mothership."
Contact: hello@aardman.com