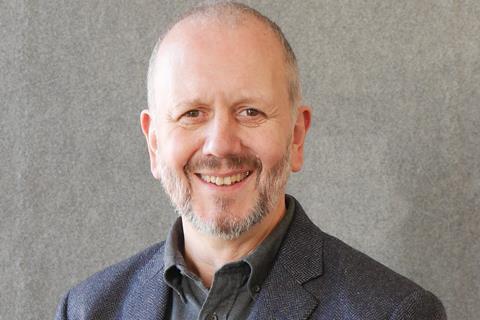 Need to know: Trademark Films was set up in 2000 by David Parfitt (Shakespeare In Love) and Liz Barron. Last year, it picked up an Oscar nomination for its animated Van Gogh biopic, Loving Vincent. The company has successfully diversified into TV, most notably with Parade's End. It is preparing a new TV adaptation of MM Kaye's The Far Pavilions and a series based on Laura Barnett's The Versions Of Us. It has a sister company, Trademark Touring, which produces plays. The team continues to work with former colleague Ivan Mactaggart, who earlier this year set up Cambridge Picture Company.
Key personnel: David Parfitt, Liz Barron, founders; Cleone Clarke, producer.
Incoming: Trademark is co-producing The Father with Philippe Carcassonne. The film, which is due to shoot next spring, stars Anthony Hopkins and is directed and written by Florian Zeller, adapted from his play. It has just delivered Toronto premiere Red Joan, which is being sold by Embankment Films. Lionsgate is distributing in the UK and IFC in the US.
The film development slate includes R101 by David Harsent and Mark Mills (set in 1929, it is the story of the British airship disaster and is a co-production with Colin Burrows of Special Treats Productions). Trademark is also working with Bob Benton and Andy Brunskill of the Anthology Group on The Girl At The Lion d'Or from the novel by Sebastian Faulks, adapted by the novelist and Rachel Wagstaff. It also recently took delivery of a new screenplay by Ian Hislop and Nick Newman.
"Over the past couple of years we have produced two opera documentaries for BBC4 and we're continuing to develop music and performing arts related documentaries for TV and film," says Parfitt. "The next feature documentary will be Hamlet, looking at the world's most performed play."
David Parfitt says: "This is about developing projects that we love. We are not building something for a sale. Trademark's trademark is its diverse output. When you spend two years producing a film — and up to 10 years developing it — there is a limited number you can do, so you've got to love them."
Contact: mail@tardemarkfilms.co.uk