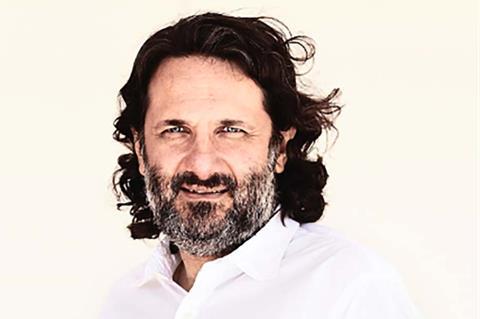 Need to know: Olivier Delbosc marks his 100th feature film production this year. He launched Curiosa Films in 2015 with associate partner Emilien Bignon, after 20 years of producing under the Fidélité Films banner with Marc Missonnier. He and Missonnier cut their teeth in the mid-1990s on the short films of Francois Ozon, who they met while studying at French film school La Fémis. The trio collaborated on Ozon's first eight features including Under The Sand, 8 Women and Swimming Pool; other Fidelité-produced international breakouts included Gaspar Noé's Enter The Void. Regular collaborators include Claire Denis (whose latest film Stars At Noon premieres in Cannes' Competition), André Techiné (Farewell To The Night, Being 17) and Xavier Giannoli (Marguerite). While Delbosc says his first love is making features to be seen in cinemas, he is also embracing platforms and is in production on his first high-end TV series Tikkoun, with Giannoli at the helm for Canal+. Buoyed by his experiences on Denis' Nicaragua-set love story Stars At Noon, Delbosc also wants to produce more English-language fare.
Key personnel: Olivier Delbosc, producer; Emilien Bignon, associate.
Incoming: Currently shooting is French director Laetitia Colombani's The Braid, an adaptation of her bestseller La Tresse; Tran Anh Hung's culinary-themed period romance Le Pot Au Feu; and Tikkoun. Titles in post-production include Audrey Dana's Men On The Verge Of A Nervous Breakdown and Cédric Kahn's Making Of.
Olivier Delbosc says: "Making films for the big screen is part of my DNA. I have an endless love for the cinema theatre, but we have to embrace the platforms. The world is changing and, as a producer, you have to change too."
Contact: accueil@curiosafilms.fr