In taking over as Prince Philip in TV's The Crown, Tobias Menzies needed to make the role his own, in counterpoint to Olivia Colman's Queen. He talks to Screen about playing the enigmatic royal.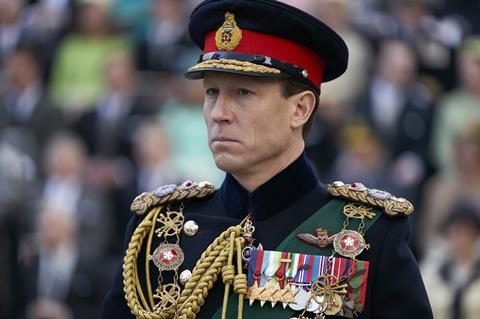 Prince Philip's role as consort to Queen Elizabeth II is often regarded as one of the most difficult of royal jobs, akin to a supporting actor who is never allowed to overshadow the lead.
It is a supporting role Tobias Menzies has adeptly stepped into in the third series of The Crown, taking over from Matt Smith. Dovetailing appropriately with Olivia Colman's central performance, the actor still manages to reveal what goes on beneath the surface of Prince Phillip, portraying a complex man who is tough and rather cold but with a dry, quick wit.
The dark-haired, north London-born Menzies, who graduated from the Royal Academy of Dramatic Art in 1998, going on to make his name appearing in big-budget dramas such as Starz's Outlander, HBO's Game Of Thrones and Rome, does not spring immediately to mind as an obvious choice to play Prince Philip. Perhaps because of this, it was not a role Menzies says was on his radar. It seems like he was not the obvious choice for The Crown team either - the part was first offered to Mark Strong and then Paul Bettany, according to Menzies.
The actor, who is 45, was first considered too young. The Crown team, he explains, wanted to cast someone in his fifties, in the middle of the real Prince Philip's age range during series three and four.
But after he auditioned for the role, performing a number of scenes with Colman, "it all happened very quickly", says Menzies, who adds that he was surprised not to be subjected to make-up and wig tests to ensure he could actually look like Prince Philip. He would later become very familiar with The Crown's hair and make-up designer Cate Hall, spending 90 minutes each morning getting ready before the day's filming. He also worked with movement coach Polly Bennett to gain pointers about how the royals hold themselves.
Technical challenge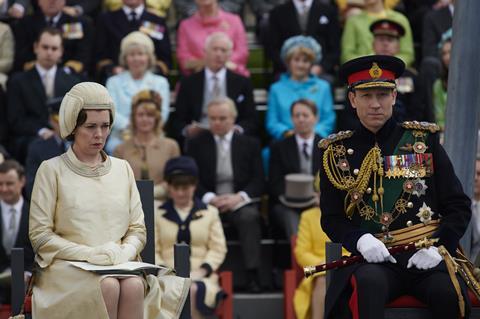 Despite Prince Philip being one of the most recognised people on the planet, Menzies insists he was not nervous about taking on the role. Because everyone knows what Prince Philip sounds and looks like, playing him is "primarily a technical challenge", says Menzies. "You want and need to get somewhere pretty close to him in sound and movement. But it's a subtle thing to pitch — you don't want it to be pastiche or caricature. It's hard to get into the drama if it's too much of an impersonation."
For research, Menzies started "outside in". He listened to audio recordings of the prince and watched a lot of footage. He noticed, for example, that Prince Philip sounds less mannered in the 1950s and 1960s than he does from the 1990s onwards. Then Menzies moved on to reading up about the man's life.
The "amazing" research team on The Crown were another resource to draw on, providing any Prince Philip-related footage or information if needed. He could also draw on the first two seasons of The Crown itself. "A lot of the narrative I was going to be adopting was already there," admits Menzies.
For all the research he could do about Prince Philip, Menzies says that as an actor "you are in a conversation with Peter [Morgan's] writing, which is already a highly curated idea of who these people are. I was keen to go back to the original footage and who he is, but the Philip we are showing in the TV show is Peter's. I'm sure you could write a PhD on the differences between Peter's version and the real person."
The Crown, stresses Menzies, is a work of fiction, trying to make sense of a royal family that doesn't share a lot of personal information. "In a way, this allows a lot of space to move into."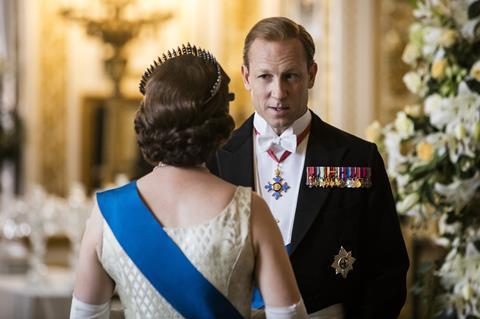 Perhaps because he is from an older generation of royals, Philip is a "pretty hard person to get a grasp on" - more difficult than is the case with princes Charles, William or Harry. "You certainly get a sense that Philip is hotter tempered than, say, the Queen. There is an energy to him. But what he thinks about stuff, or what he is like as a dad, is hard to tell."
As a newcomer to The Crown, Menzies was not surprised by the size of the set or the number of people working on the production. In this respect, it echoed his previous experience on Outlander, another Left Bank production, which he says was "in the same budget area". He netted a supporting actor Golden Globe nomination for his work in the time-travel drama created by Ronald D Moore (Battlestar Galactica).
Netflix, he says, was good at leaving The Crown's production team alone to get on and make the show. "It felt like we were able to squirrel ourselves away to make season three without too much oversight."
What struck him most was the attention to detail on set - which he traces back ultimately to Morgan's "exceptional" script. "Because of the quality of the writing and what the show is, Peter is able to attract very good people in all areas, in every department."
Since shooting series three, Menzies has earned critical praise for his lead performance in Rupert Goold's production of The Hunt at London's Almeida Theatre over the summer, and has co-starred in Channel 4/Hulu comedy This Way Up, alongside Aisling Bea and Sharon Horgan.
He is now being "aged up" to play an older Philip in the fourth series of The Crown, which is shooting until March. "Beyond that, I don't know - maybe the dole," says Menzies. Somehow, one very much doubts it.