Festival director Jose Luis Rebordinos talks to Screen about San Sebastian's impressive 2018 line-up and what it is doing to better understand the under-representation of women directors.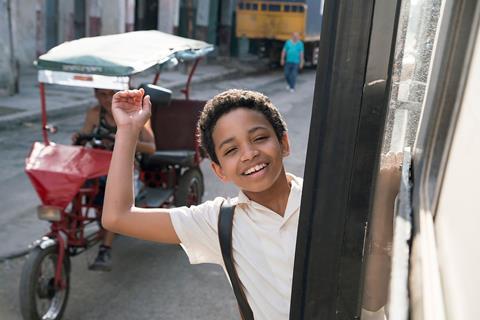 In the intense festival period ushered in at the end of August by Venice, San Sebastian International Film Festival (September 21-29) has built a strong programme combining world premieres of highly anticipated local films and new discoveries, with the European premieres of international films making their debut at either Telluride or Toronto.
"Festivals have to bear in mind what's best for the films," says festival director Jose Luis Rebordinos. "Claire Denis' High Life, for example, will have its world premiere in Toronto but it makes sense San Sebastian hosts the European premiere in its competitive section. We cater for different critics, different audiences."
International films in contention for the Golden Shell alongside High Life include Brillante Mendoza's Alpha (The Right To Kill), Peter Strickland's In Fabric, Felix van Groeningen's Beautiful Boy and Louis Garrel's A Faithful Man. The competition films by local directors are Carlos Vermut's Quien Te Cantara, Isaki Lacuesta's Between Two Waters (Entre Dos Aguas), Iciar Bollain's Yuli and Rodrigo Sorogoyen's The Realm (El Reino).
"In the near future there will be very few festivals that will be able to have exclusive world premieres but that shouldn't be a problem," he says. "One should focus on the quality of the programme and also what's best for the films, making them visible in a market that keeps moving faster and faster."
On the two hot topics of the day, Rebordinos is pragmatic about one, cautious about the other. On the subject of how festivals can work with the streaming giants, he says: "We have to work together, evolve. The same way festivals open their doors to platform-backed films, platforms will probably end up considering more theatrical releases and working more with festivals. The truth is we need each other."
Of the desire to increase the presence of films by woman directors in the festival, he says: "We focus on the films not the gender of their directors. I agree with Alberto Barbera, Venice Film Festival's director, when he points out the problem lies elsewhere. But obviously when you end up with a selection with significantly fewer films directed by women in Competition, something is clearly going wrong somewhere."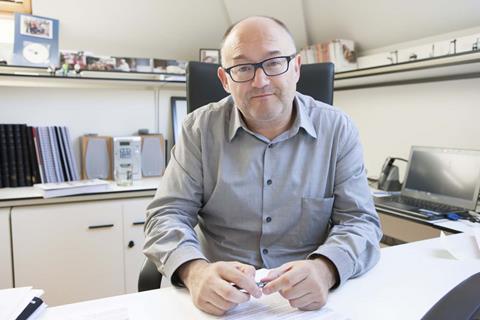 Only five of the 18 films in official selection are directed by women: Bollain's Yuli, Naomi Kawase's Vision, Denis' High Life, Tuva Novotny's Blind Spot and Valeria Sarmiento's The Black Book.
Rebordinos says San Sebastian is working on a database to provide the festival, by its next edition, with detailed information on how many of the films submitted are directed, produced, photographed or written by women. "It's important for us to know how many women are behind key jobs in the production of the films we look at and how many are behind the films we select," he says. "We have noticed over the years that there are a lot of women in the students section and in New Directors the number is still quite high. But this drops as careers carry on."
Latin American showcase
Now in his eighth year as festival director, Rebordinos is clear when it comes to defining San Sebastian's main goals and achievements: "Being a key port of call for Latin American cinema in Europe, the growing presence of industry professionals and nurturing new talent - something we take to heart with sections like New Directors and Nest Film Students," he says. "We make a point of including a significant number of first and second features next to well-established filmmakers in the official selection."
Latin America has long had a strong presence at San Sebastian, which showcases both completed films (Horizontes Latinos) and projects in the works (Films in Progress, run jointly with Cinélatino Rencontres de Toulouse and the Co-Production Forum).
The latter has seen applications increase by 34% this year compared with 2017. "The Europe-Latin America Co-Production Forum is key to the industry's involvement in San Sebastian," says Rebordinos. "In seven years we've gone from fewer than 700 industry professionals attending the festival to the 1,700 attending now."
Underlining its Latin American credentials, this year's opening film is the international premiere of Argentinian title An Unexpected Love (El Amor Menos Pensado), the directorial debut of Juan Vera, who produces for filmmakers including Pablo Trapero and Lucrecia Martel. Screening in competition, it stars Ricardo Darín and Mercedes Moran as a long-married couple whose relationship is in crisis.
The second edition of Glocal in Progress is attracting increased interest this year. The section aims to strengthen the links between the industry and filmmakers working in non-hegemonic languages (ie not in English, French, German, Italian, Russian or Spanish). Three projects are presented to industry professionals including producers, sales agents, distributors and festival programmers, with the aim of helping the filmmakers complete their projects and gain visibility for the finished work.
This year's projects are A Simple Man by Tassos Gerakinis (Greece), Queen Lear by Pelin Esmer (Turkey) and Invisible by Ignas Jonynas (Lithuania-Latvia-Ukraine). Last year's winner, Telmo Esnal's Basque production Dantza, will have a special screening at the festival, while a second Glocal title, Hadrian Marcu's A Decent Man, has been selected in New Directors.