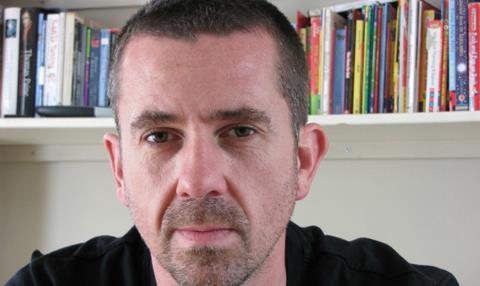 Creative England's challenges have been well documented in recent years.
So has the value of its film department.
Despite seeing cuts to its head count and a discontinuation of BFI Lottery production funding, the public and privately funded agency which champions the regions will continue to oversee iFeatures, administer the relaunched West Midlands Fund, and provide crucial regional production services.
This year has seen the release of iFeatures festival hit Lady Macbeth and Sundance drama God's Own Country (the latter received production funding from the organisation), both of which have performed strongly at the UK box office.
The third film in the latest iFeatures round, Apostasy, just received its world premiere at Toronto, and will go on to play at San Sebastian and London, while The Ritual, a film not produced by Creative England but which did receive early development support, just struck a big deal with Netflix out of the same festival.
Screen spoke to recently appointed head of film Paul Ashton about 2017 successes, the challenging finance landscape and future prospects.
Creative England will be hosting event 'Stories About Place' in London tonight with speakers including producer Stephen Woolley and directors Alex Usborne (The Marker), Moin Hussain (Real Gods Require Blood), Loran Dunn (Lambing Season) and Rubika Shah (White Riot: London).
Check out the stirring showreel made for the event below:
Screen: What is coming up on the film slate?
Paul Ashton: We had the world premiere of Apostasy at Toronto. That was the third film in the round of iFeatures which included Lady Macbeth and The Levelling. The Ritual also showed in Midnight Madness. That wasn't one we produced but we were involved in the early development.
Lucy Cohen's documentary Kingdom Of Us will debut at the London Film Festival. It is the first film developed and backed by Creative England which has been picked up by Netflix as a Netflix Original. It's a really strong film about a family trying to come together following the suicide of their father.
Toby MacDonald's Old Boys is going out to festivals for consideration as is Matt Palmer's Calibre while there will also be some shorts at LFF.
We've got a mix of films coming through, including the next round of iFeatures which includes two exciting female directors: Eva Riley with Perfect Ten and Claire Oakley with Make-up, alongside Retreat from deaf filmmaker Ted Evans, which is set to be the first British feature film to be made entirely in sign-language.
In terms of the Lottery backed films, the last three are punk drama White Riot by Rubika Shah and Ed Gibbs, documentary Dawn Of The Dark Fox by autistic spectrum filmmaker Michael Smith who co-writes/directs with Tom Stubbs and a TV feature about an alternative John Lennon history called Snodgrass, which will be directed by Chris Shepherd.
The success of quality films like Lady Macbeth and God's Own Country show that when you can get a real engagement with audiences from festivals and through smart campaigns they really can work.
Screen: And Creative England will administer the revamped West Midlands Fund?
PA: Yes, the detail is still being ironed out but we'll be processing that. The last iteration of the fund was quite film-oriented but we'd like to get that balance back between commercial film and high-end TV. The fund has previously backed very good TV drama like Line of Duty and Dancing On The Edge so TV is important in the mix.
Screen: There has been quite a bit of turnover at Creative England in recent years. How many are you now in the film team?
PA: We have seven full time staff in film who all sit in our integrated content department which underpins our remit across broader content.
Screen: What is the film budget this year and next?
PA: We are still in discussion about the delivery plans so it's too early for us to talk about funding and budgets. The Lottery Production Fund part came to a close in March in terms of giving out new awards. This is part of a transition period and we're in a holding pattern, to an extent.
We have some great things coming up. iFeatures, the West Midlands Fund, we have renewed the shortFLIX initiative with Sky and there's another partnership project with the BBC which we're in discussions about.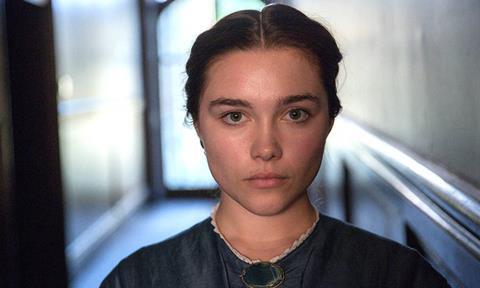 Screen: Will you continue to deliver production services support?
PA: At the moment that's still happening. It's not immediately under my remit. There is a wider review of the agencies going on. At the moment there is the budget to continue delivering that service across film and TV but that particular body of work sits within another team with which there is a lot of overlap. There's a wider, longer-term review going on around all of that.
Screen: There hasn't been any Lottery Production Fund spend since the spring. Will Creative England be able to corral a similar level of funding from private or other sources?
PA: One of the things we are working hard on and talking to people about is reminding that we're engaged in all these areas and that we're committed to working with talent in these films. In the last round of movies we produced, part of their budgets were from EIS sources which we facilitated. So that type of funding isn't alien to us. It's a natural progression to bring on private money as well.
Putting talent at the heart of what we do is what we do and films with low budgets can really return if they are done well. There is no guarantee of commercial success on anything but if we invest in talent at an early stage there will be a retun on that investment in coming years.
Screen: What kind of health is Creative England's film department in and how valuable is it to the UK industry (it seemingly serves a very useful function)?
PA: Really good health. We're positive about what's coming up. We can look back at the latest round of iFeatures and see it as a clear success. This is the point at which we need to look for improvements on that and think about how how we can grow.
The landscape is changing, of course, there is a big pressure on public funding and on Lottery funding.
I think we can get obsessed with the artificial difference between theatrical screening, streaming or however else things are seen. As long as people are making a living from making films, the newer generation aren't as caught up with those things. We need to do what works for new talent not just what works for us.
On something like shortFLIX, which showcases brand new filmmakers, they all came from leftfield. We really opened the door very wide to people who didn't have an obvious route into the industry and we have produced a number of authored, strong films.
So I would say our value is very strong.
Screen: You continue to work with the BFI?
PA: Yes, We need to embrace change. We're collaborating closely with them. We have a positive relationship and talk all the time. We need to make sure the talent isn't disrupted.