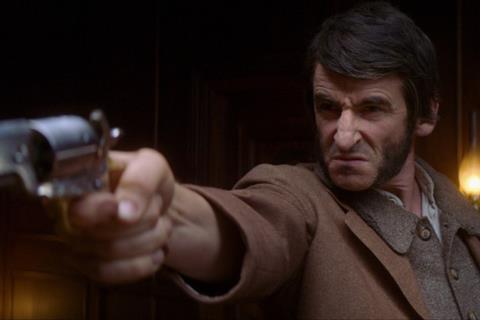 Long regarded as a festival that introduces emerging Irish talent, Galway Film Fleadh's line-up this year is notable for the breadth of new names and stories.
Local and international demand for storytelling is also fuelling a growth in indigenous filmmaking in the Irish language and a number of new films are screening at the Fleadh which this week is running online from July 20-25.
Seán Breathnach's Foscadh (Shelter), Damian McCann's Doineann and Tomás Seoighe's The Queen v Patrick O'Donnell are all in the Irish language and debuting at Galway, while there is also a special presentation of Cartoon Saloon's Oscar-nominated animated feature, Wolfwalkers in Irish.
The selection is reflective of an increasing number of submissions in Irish, according to Fleadh programme director William Fitzgerald. "Every year that we see an increase in Irish-language submissions is an exciting one," he said. "Four Irish-language features and four Irish-language shorts round out a programme of new Irish cinema that makes up 20 of this year's 45 new feature film selection."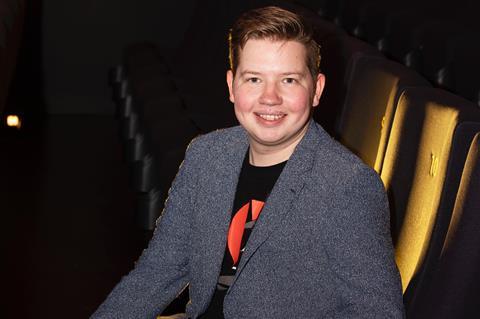 Growth in Irish-language filmmaking has been bolstered by high-profile success: Lance Daly's famine-set revenge thriller Black '47 was a box-office hit in Ireland and beyond, while Tom Sullivan's soon-to-be-released Arracht has generated strong festival buzz. The drama, starring Screen Star of Tomorrow Dónall Ó Héalaí, was Ireland's submission for the best International feature film at this year's Oscars. Ó Héalai also stars in Breathnach's Foscadh.
According to Foscadh producer Paddy Hayes, a growing confidence in the indigenous film industry as well as funding supports are leading to more Irish-language filmmaking. They include Cine4, a production and development funding initiative from Irish-language TV broadcaster TG4, Screen Ireland and the Broadcasting Authority of Ireland. Introduced in 2017, it provides for two production and five development projects annually.
"There's an element of coming of age generally in the film industry," said Hayes. "The Irish language has been late to the party. That has been put to right to a great extent which is very exciting."
Though coming off a low threshold (Hayes recalls Irish-language features being extremely rare in the 1990s) he believes there is potential for further growth.
"It's a little seed but it can certainly grow," he suggests. "When you see big international movies with subtitles getting big awards, that has as much of an impact. The Parasites of this world show that non-English speaking films can actually make really good headway. I'd like to think in another 10, 15 years, Irish films with subtitles will not even merit commentary. In another couple of years you'll see the blossoming of new faces and new talent."
Also of note at this year's Fleadh is the amount of emerging filmmakers - some relative newcomers, some established industry professionals - turning or returning to directorial work.
New (English-language)Irish features include Matthew Bissonnette's Death Of A Ladies Man starring Gabriel Byrne, a Canadian-Irish co-production; Graham Cantwell's LGBT+ focused Who We Love and writer/director Conor O'Toole's Bicycle Thieves: Pumped Up.
Bankside Films is handling worldwide sales for director Kim Bartley's documentary Pure Grit, which is having its world premiere at Galway. Set in Wyoming's Wind River reservation, it chronicles a turning point in the life of a young Native American bareback horse rider. Bartley made the award-winning The Revolution Will Not Be Televised, an inside account of an attempted coup on then-Venezuelan President Hugo Chavez. Having worked for several years on TV documentaries, this is her second feature.
She credits the work of X-Pollinator, an initiative to help address gender imbalance in the Irish film industry, with bringing new voices to Galway. "It was a great networking initiative for women. Itreally gave a boost to women in the industry. There's just a sense now, an openness now to international storytelling - in fact I think there's a desire for them."
Ross Killeen's documentary feature debut Love Yourself Today will be released in the UK and Ireland by Break Out Pictures and is on the market for international sales. The film centres around the music of Irish singer/songwriter Damien Dempsey, but also turns its lens on his fans and their personal stories as they attend his annual Christmas gig. Killeen is founder and creative director of Motherland productions and the project is backed by Screen Ireland.
"There's less of a barrier to get your voice heard," he said of Ireland's emerging filmmakers. "Films don't have to have huge budgets, you don't need massive backing behind you, you just need a good crew, and you can achieve really great results on a limited means. It's all about the creativity."