Media Zone Authority restructure will not impact SANAD Fund.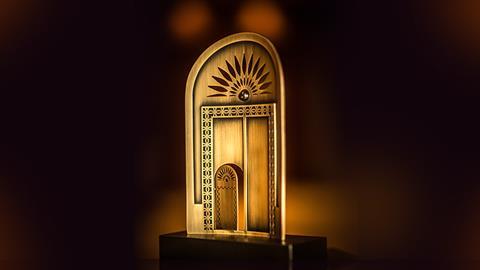 The Abu Dhabi Film Festival (ADFF) has been closed down after eight years as part of a restructure by the Media Zone Authority-Abu Dhabi (MZA).
The festival offered a mix of films from the region, independent cinema and more mainstream fare, as well as on-stage industry discussions and interviews with actors and film-makers.
Last year's edition, which ran from Oct 23-Nov 1, opened with Ali Mostafa's Emerati film From A to B and closed with Disney animation Big Hero 6, with nearly 200 films from more than 60 countries included. Andrey Zvyagintsev's Leviathan won the festival's top prize, the Black Pearl Award.
According to a statement, the MZA has taken the move to focus on "targeted initiatives to further support local and Arab filmmakers and attract more film productions to Abu Dhabi".
Furious 7 and Star Wars: The Force Awakens are among the most high profile films to shoot in the region, taking advantage of Abu Dhabi Film Commission's 30% cash-back rebate on all qualifying spend
The restructure will not impact the SANAD Fund, which provides financial support for Emirati and Arab film projects during their development and post-production stages. Details of the next session of submissions for SANAD are set to be announced soon.
Additionally, twofour54's creative lab will continue its role in supporting local talent in the UAE.
Without referencing the ADFF closure directly, Media Zone Authority CEO Noura Al Kaabi said: "Over the last few years we have built a strong foundation for a self-sustaining film and television industry. It is now the right time to deepen our commitment and further develop programmes to take the local industry to the next level.
"We attracted several major international and regional productions to shoot in the Emirate over the past two years alone, which brought large-scale investment, further built the film industry infrastructure in the region, and created significant opportunities for local talent."
Al Kaabi also noted that the UAE is represented at international film festivals through Dubai International Film Festival and Sharjah International Children's Film Festival.
In addition, Image Nation Abu Dhabi, the main film financing arm of the Media Zone Authority invested AED 30m towards local production last year and anticipates injecting more than AED 400m into the UAE economy