Audience Award won by Pale Moon with the film's Rie Miyazawa named best actress.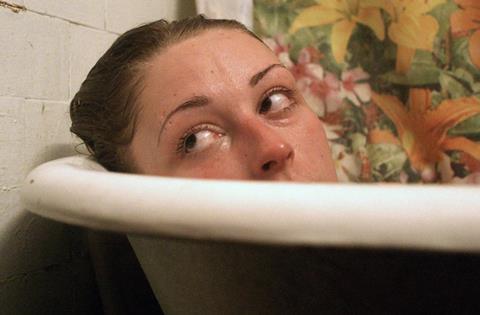 The 27th Tokyo International Film Festival (TIFF) wrapped tonight with Josh and Benny Safdie's US-France co-production Heaven Knows What winning the Tokyo Grand Prix. The top award comes with a cash prize of $50,000.
The co-directors also took Award for Best Director ($5,000) with their film about young junkies struggling to survive in New York. Heaven Knows What was an Asian premiere in Tokyo after Venice, Toronto and New York.
The Special Jury Prize ($20,000) went to Bulgaria-Greece co-production The Lesson directed by Kristina Grozeva and Petar Valchanov.
Rie Miyazawa took the Best Actress award ($5,000) for her performance in Pale Moon, a world premiere title which also picked up the Audience Award ($10,000).
Directed by Daihachi Yoshida (The Kirishima Thing), the film was the only Japanese work in competition and drew pleased buzz from hard-pressed festival-goers looking for good Japanese films in the selection.
Robert Wieckiewicz won Best Actor ($5,000) for his performance in Polish film The Mighty Angel, directed by Wojtek Smarzowski.
Amirhossein Asgari's Iranian film Borderless picked up the Best Asian Future Film Award ($10,000) while Alexander Kott's Russian film Test picked up the inaugural Wowow Viewer's Choice Award.
100 Yen Love, another local film that drew some decent buzz, took the Best Picture Award in the Japanese Cinema Splash section. Directed by Masaharu Take, the film was also a world premiere.
Shuichi Okita's Ecotherapy Getaway Holiday took Special Mention in the same section.
Sotho Kulikar won The Spirit of Asia Award from the Japan Foundation Asia Center for The Last Reel.
As previously announced, Takeshi Kitano and Tim Burton were honoured with the inaugural Samurai Award.
Organizers report this year's TIFF had a total of 44,706 admissions for 200 films screened (up from 97 films last year) and TIFFCOM and other 'allied events' had 200,000 attendees.
The fest's ostensible Closing Film Parasyte, a live-action adaptation of the Japanese manga of the same name directed by Takashi Yamazaki, screened yesterday.
Tokyo Grand Prix winner Heaven Knows What screened after the awards ceremony at the Toho Cinemas Roppongi Hills.
TIFF ran Oct 23-31.