International press head was part of the "foundation" of the festival.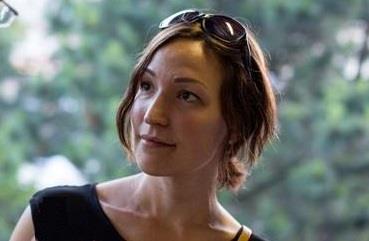 Tereza Peřinová, head of international press at the Karlovy Vary International Film Festival (KVIFF), has died following a long struggle with "a severe illness". She was 35.
Peřinová joined the KVIFF team as a student in 2003 and continued to work at the film festival in various roles over the years, latterly in the press department.
Well-liked, she was known for her warm and helpful approach, always bearing a smile even during the most busy and stressful of times.
In spite of her health, she continued to prepare all of the material for this year's 50th edition (July 3-11) and was recently seen drumming up publicity for the festival at the Berlinale in February. Peřinová shared all her work with Khanh (Katka) Nguyen, who was her closest co-worker for many years and who will take on her duties.
KVIFF president Jiří Bartoška said: "Tereza was one of those who joined the festival team as a student and continued to devote herself to it for many more years. For them, the festival is more than a job, it is a challenge - an addiction in the good sense of the word - and they are the foundation on which the festival is built. Tereza will remain a part of our team, even if she can no longer be with us."
In a statement, KVIFF's PR and press department said: "It is with much regret and sadness that we inform you of the passing of our friend and colleague, Tereza Peřinová… Most of you had the opportunity to know Tereza as we did, as an excellent professional and a helpful and obliging person."