New films from South Korean and Polish directors to play in international competition.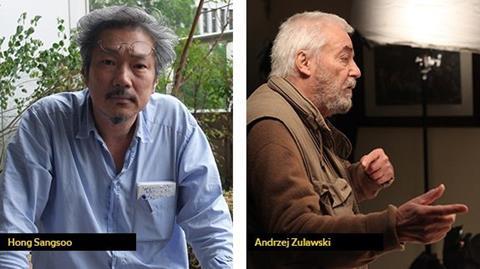 The Locarno Film Festival (Aug 5-15) has secured world premieres of new films from South Korea's Hong Sangsoo and Polish auteur Andrzej Zulawski for its international competition.
Sangsoo, who won 2013's Pardo in Locarno for Best Director for U ri Sunhi (Our Sunhi) and was a member of the jury in 2009, returns to the Swiss festival with Right Now, Wrong Then.
The film continues the director's creative exploration of the relationships between life and cinema with the habitual tongue-in-cheek humour that has led him to be sometimes dubbed "the Korean Woody Allen".
Zulawski will screen Cosmos, produced by Paulo Branco, based on the 1965 novel by Polish author Witold Gombrowic. The story revolves around two young men who seek the solitude of the country but their peace is disturbed when a set of random occurrences suggest to their susceptible minds a pattern with sinister meanings.
Zulawski was the festival's jury president in 1981, the same year in which his film film Possession was screened out of competition.
Carlo Chatrian, the Festival's Artistic Director comments: "The return of filmmakers whose work has left its mark on recent film history reminds us that Locarno's Concorso internazionale is not only an ideal platform for revealing new talent but also offers an opportunity to encounter highly diverse approaches to filmmaking.
"The emotional trajectories brilliantly depicted by Hong Sangsoo and Zulawski's anarchic adaptation of Gombrowicz are two examples of artistic experimentation that the 68th edition of Locarno aims to highlight."
The complete line-up for the 68th edition of the festival will be announced July 15.