Locarno Film Festival's co-production lab, Open Doors, is dedicated this year to four countries from the Maghreb: Algeria, Libya, Morocco and Tunisia.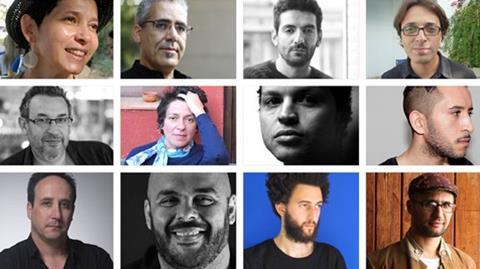 A total of 12 projects will be brought to Locarno by their directors and producers to present them to potential partners.
For the 13th edition,which runs August 8-11, the 12 selected projects are:
Aller simple by Nadia Raïs (Tunisia)
Dieu reconnaîtra les siens by Hassan Legzouli (Morocco)
En attendant les hirondelles by Karim Moussaoui (Algeria)
Inhebek Hedi by Mohamed Ben Attia (Tunisia)
L'Amour des hommes by Mehdi Ben Attia (Tunisia/France)
Le Fort des fous by Narimane Mari (Algeria)
Le Sacrifié by Amin Sidi-Boumédiène (Algeria)
Pagan Magic by Fyzal Boulifa (Morocco/France)
Retina by Nejib Belkadhi (Tunisia)
Ruqya by Yanis Koussim (Algeria/France)
Saint inconnu by Alaa Eddine Aljem (Morocco)
The Colonel's Stray Dogs by Khalid Shamis (Libya/South Africa)
Awards at the end of the four days include a prize worth $55,000 (50,000 CHF) funded by the Open Doors initiative in collaboration with the Town of Bellinzona and the Swiss production support fund Visions Sud Est, also supported by the SDC.
The CNC (Centre national du cinéma et de l'image animée) will give a prize of $11,000 (€10,000) and ARTE will give an award worth $6,700 (€6,000).
ICAM (Investing in Culture & Art in the South Mediterranean), a new initiative funded by the European Union (Programme Med Culture), will give for the first time a prize for development or postproduction.
Like last year, three producers of the selected projects will have the opportunity to participate in the Cannes Film Market's Producers Network during the 2016 festival.
Workshops relating to current issues in independent film production and distribution will be organized for participants, and a partnership with the TorinoFilmLab will see some projects offered a writing guidance programme.
Locarno's full line up will be announced on July 15.