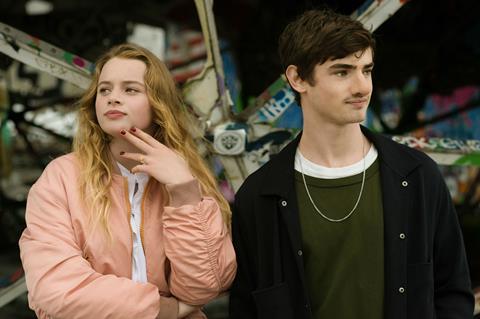 German remakes of romantic comedies from Spain and Argentina are among the new slate of in-house productions from re-energised German distributor Tobis.
The company is developing a German version of Maria Ripoll's 2015 Spanish hit It's Now Or Never (Ahora O Nunca), which was released in Spain by Sony Pictures Releasing, and Ariel Winograd's No Kids (Sin Hijos) which was the third highest-grossing local film in Argentina in 2015.
It's Now Of Never is about the preparation for a wedding that goes terribly wrong, while No Kids follows what happens when a divorced father of a nine-year old meets a woman who doesn't like children.
Tobis is at the Munich Film Festival with the world premiere of Aron Lehmann's The Most Beautiful Girl In The World, a teen take on Cyrano de Bergerac. The romantic comedy is the first in-house production to be made by Tobis' reactivated production arm. It was co-produced with Telepool and Rialto Film and will be released by Tobis in German cinemas in September.
Tobis is also co-producing Martin Schreier's third feature Traumfabrik (literally, 'Dream Factory'), which is produced by Traumfabrik Babelsberg with Babelsberg Film, Pantaleon Films, ARRI Media, herbx Film and Funkhaus Berlin Events.
Set in the summer of 1961, the story centres on a love affair between a bit-part actor Emil and French dancer Milou, who are played by newcomers Dennis Mojen and Emilia Schüle, on the sound stages of the Babelsberg studios during a DEFA production, just days before the border is closed.