Director Bryan Singer to head the main competition jury.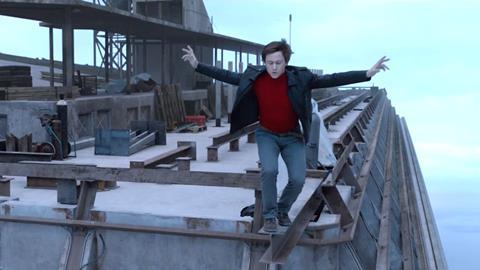 Robert Zemeckis' The Walk, a 3D biographical thriller starring Joseph Gordon-Levitt as the French high-wire artist Philippe Petit, will open the 28th edition of the Tokyo International Film Festival (Oct 22-31).
The festival, to be held in Roppongi Hills and other venues, will close with Tetsuo Shinohara's Terminal, a romance drama based on the novel by Shino Sakuragi.
TIFF is lengthening this year's festival by a day and adding screening locations at theatres in Tokyo's bustling Shinjuku district, as well as the Kabukiza Theatre for a second year, saying it needed more time and space due to an expansion of its programme.
"We'd like to give more wide ranging screenings so that more people can come," said TIFF managing director Nobushige Toshima in presenting the festival outline.
The festival has added three new sections to its programme: Panorama, Japan Now and Japanese Classics, increasing the amount of Japanese content.
In other Japan-themed programmes, TIFF will screen a 4K digital restoration of Akira Kurosawa's Ran – the opening film of the inaugural TIFF in 1985 – as well as commemorative screenings of the films of actor Ken Takakura and of director Shuji Terayama.
In line with its increased focus on animation, TIFF will also hold a special programme on the Gundam robot anime series, after last year featuring the works of animator Hideaki Anno.
Director Bryan Singer will head the main competition jury.
TIFF also unveiled more details on the planned Asian Three-Fold Mirror project, part of its initiative with the Japan Foundation Asia Center to promote cooperation between filmmakers in the region.
The directors of the omnibus film will be Sotho Kulikar of Cambodia, Brillante Mendoza of the Philippines, and Isao Yukisada of Japan. It will receive its world premiere at the 29th TIFF next year.
Mendoza's films also are being featured at this year's TIFF as part of the Crosscut Asia spotlight on the cinema of the Philippines.
The TIFFCOM media content market will take place once again in the Odaiba district on Tokyo Bay, running Oct 20-22.