Mexican filmmaker to deliver career interview and take part in post-screening Q&As.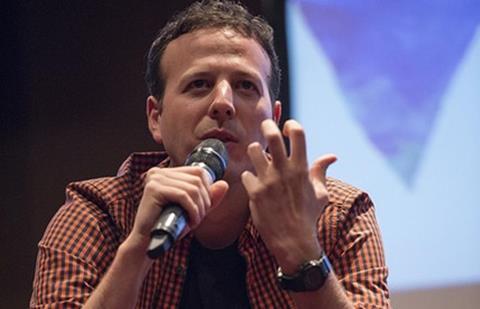 The 22nd Sarajevo Film Festival (Aug 12-20) has invited Mexican director, writer and producer Amat Escalante to be the subject of its Tribute programme.
Escalante, the director of Cannes 2013 award-winner Heli as well as Sangre and The Bastards, will present his films in Sarajevo that often present despairing portraits of violence, in Mexico and the US.
Escalante, who has previously visited the festival twice, will meet the audience during a career interview and will take part in regular Q&A sessions following the screenings.
Escalante has spent the majority of his life in Guanajuato, Mexico, though he was born in Barcelona, Spain (1979). He returned to Barcelona to study editing and sound at the Centre of Cinematographic Studies in Catalunya. Later on he studied at the International School of Film and Television in Cuba.

His films were produced by Mantarraya Producciones, a Mexican company founded in 1998 that works as a platform for a new generation of filmmakers and has earned a reputation for promoting new talent.
In 2007, Mantarraya with Carlos Reygadas, NoDream Cinema, founded ND Mantarraya distributor and in 2012 the international sales company NDM.

In previous years, Sarajevo has hosted and presented retrospectives of filmmakers including Steve Buscemi, Mike Leigh, Stephen Frears, Peter Mullan, Dušan Makavejev, Gaspar Noe, Alexander Payne, Abel Ferrara, Béla Tarr, Ulrich Seidl, Todd Haynes, Jia Zhang-ke, Bruno Dumont, Lucrecia Martel, Todd Solondz, Cristi Puiu, Michael Winterbottom and - last year - Atom Egoyan and Brillante Mendoza.