Serbia-Bulgaria-Macedonia co-pro wins takes prize.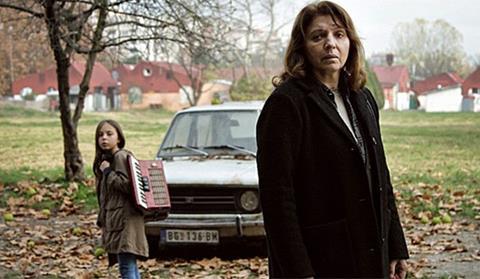 Bojan Vuletić has won the Karlovy Vary Works In Progress award for his dark comedy Requiem For Mrs J.
The award is worth €100,000 and combines post-production services in the Czech based UPP and Soundsquare as well as a cash award from Barrandov Studio of €10,000.
Speaking to Screen after winning the award, Vuletić said of his film: "It's a dark comedy about a woman who wants to commit suicide but because of corruption and bureaucracy in Serbia, she cannot even do that.
"It's also a family drama with a lot of emotion and love. In a way, until we reach death in one moment we cannot start living again."
The win marks a return to the film festival in the Czech Republic for Vuletić.
"Karlovy Vary is where I had the premiere of my first feature, Practical Guide to Belgrade with Singing and Crying, in the East of The West competition four years ago thanks to [KVIFF artistic director] Karel Och," he recalled.
"This is why we came back to make a connection again with Karlovy Vary. I adore Kalrovy Vary and winning here is something very emotional and sentimental for me."
There were eight projects in this year's Works In Progress selection as well as one out of competition. They were chosen from 57 submitted projects from Central and Eastern Europe.
The jury was made up of Karin Schockweiler from Film Fund Luxembourg, Kim Yutani from Sundance and Meinolf Zurhorst from Arte/ ZDF.
Eurimages Lab Project Award
Kalrovy Vary was also the first to present the Eurimages Lab Project Award.
Eight projects were selected from 64 submitted projects from Eurimages countries in production or post-production. One criteria of selection was that the projects were made outside the traditional filmmaking framework and include international co-operation.
The winner was Slovenia-Croatia-Italy-Serbia co-production Perseverance, which receives €50,000. Miha Knific's debut film will consist of 20 stories inspired by true events and characters that span the world and last 60 years
Further Eurimages prizes will be presented at three other festivals across Europe over the coming months: Les Arcs; Haugesund; and Thessaloniki.