The acclaimed cinematographer turned director talks about his post-9/11 drama, which plays in competition at Tallinn Black Nights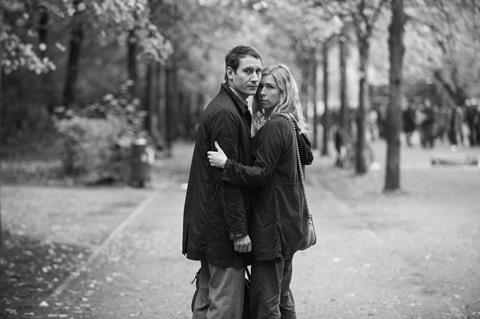 Florian Hoffmeister is the only cinematographer to win the Emmy, Bafta and American Society of Cinematographers (ASC) Award for the same show; the BBC's 2012 version of Great Expectations.
His work with Terence Davies is highly regarded, taking in both for The Deep Blue Sea and his most recent film The Quiet Passion.
Hoffmeister is also an up-and-coming director. His feature debut Three Degrees Colder, a psychological thriller that he co-scripted with his wife Mona Kino, earned him the Silver Leopard for Best First Feature at the Locarno Film Festival.
Eleven years later he returns to the festival circuit with his sophomore film The Have-Nots. Based on Katharina Hacker's award-winning novel, the story depicts a couple whose relationship is put to the test following the 9/11 attacks.
Adapted primarily by his wife, the film is shot in black-and-white and denotes a strong performance from Sophie Scholl actress Julia Jentsch. It world premiered in June at the Munich Film Festival, and now makes its international bow at Tallinn Black Nights Film Festival within the main competition.
Hoffmeister spoke to Screen about the movie and the challenges and benefits of working as both a DoP and director.
How closely did you work together with novelist Katharina Hacker in adapting the script?
She had won Germany's highest ranking literary prize [2006 German Book Prize] so, when my wife and I went forward to pitch for the rights, we were concerned we were not household names. Nevertheless, they gave us the rights. It took a long time to get the film financed and, n the end, it took us nearly ten years to finish the film.
Katharina was patient, and trusting to let us have full control of the adaptation. For us, there was a strong responsibility to stay true to her novel, but to also take strong steps in not just echoing her work, but to making it our own as well. It feels like our answer to what she asked for in her novel.
As a cinematographer, do you work on the script with visuals as your main focus?
My wife and I have collaborated together for years. I try and let go, and let her focus on the script. But when I do a director's draft or read a script as a director, I always visualise it. I share my visual ideas with Mona because that is just what comes to my mind when I read.
I am not writing shot by shot, but detailed descriptions of atmosphere. I find it important to incorporate that into the script so when people working on the film read it, they know what we are aiming for.
Have you found it challenging to transition from DoP to director?
Not challenging at all. I studied at the German Film and Television Academy in Berlin, as I was able to study both cinematography and directing. So I have always tried to execute both as it benefits me in many ways. As the DoP, I understand the pain the director is going through. And as a director, it benefits tremendously as you know where to place a camera.
I remember a lighting seminar in school where some directors studied cinematography, and they came out enlightened in the truest of senses. I can recommend to everyone, to step into each other's shoes: you will come back with a fresh view onto your own and onto others.
As a director, are you able to step back from the DoP role?
If I work as a director, then I leave certain elements of a DoP behind. I am not interested in technical aspects at all, I want to focus on the actors' performances. I might have an opinion of which lens we shoot on. And we might we share visual ideas. But I like the idea of being able to leave the room when the DoP is setting up, and coming back to find it match what you had in mind. And sometimes you're surprised. You might have done it differently, but it's nice to see it in a different way as well.
Why did you decide to The Have-Nots in black and white?
I am not interested in realism; if you want to see how life really is, you can go downstairs, open a door and see life on the street. When I go into a cinema, I love it when it changes my perception of reality. The sense that when I leave the house the next morning, I go in the street and look at things differently in a way that the film resonates with me.
For this film, we shot on a Red Dragon with a monochrome sensor so that means we captured it natively in black and white. And technically I do think digital has taken an amazing step, as I am convinced we could not have shot the film as beautifully if we had access to black and white film.
You have received great acclaim for your DoP work for Terence Davies. How has he influenced your work?
When I started working with him [on The Deep Blue Sea], I had mostly been working in television in a more precise, industrial way. [Working with Terence] was a beautiful return to my origins in a way; when you work with him, you are working within the true joy of cinema.
Every shot has to have a meaning. If it doesn't have one, he is not going to shoot it, to him it's a waste of time and film. And light always plays a part in his films.It's the way he describes settings, it has to be right. He is incredibly inspiring.
What are you working on next?
I am setting up a new series for AMC called The Terror as a DoP, photographing the pilot as well as the first block. It's based on the novel by Dan Simmons about the disastrous arctic expedition lead by Si John Franklin in 1845. We are shooting on a stage in Budapest.