EXCLUSIVE: Stalingrad director Fedor Bondarchuk is enticing distributors with his ambitious IMAX 3D feature Attraction.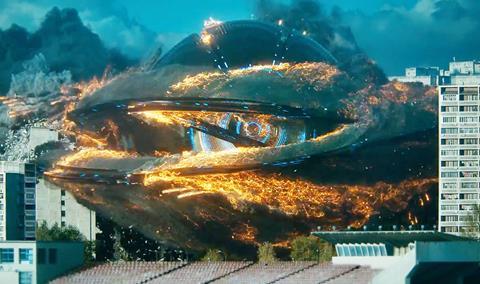 Art Picture Studio has announced several eye-catching new deals on the action/sci-fi survival movie, due to be released in Russia early next year, in which aliens descend on Moscow.
Capelight has now come on board to take the German rights, while other major territories that have been closed include Japan (Presidio) and South Korea (Lumix Media).
Steffen Gerlach, co-owner of Capelight, commented about the deal: "We released Hardcore Henry earlier this year theatrically and German fans are really excited about the new wave of Russian action films, so we are really proud to present Attraction, the next Russian sci-fi blockbuster, to the German audience on the big screen in 2017."
During Cannes in May, Art Picture Studio struck an exclusive deal with Chinese company H.G.С. Entertainment Limited for a simultaneous opening of Attraction in Russia and China on 10,000 screens.
Attraction is billed as is the first ever Russian movie about extraterrestrials invading the Earth. In the film, a mysterious flying object crashes over Moscow, causing chaos and upheaval.
"We've all seen movies about spaceships destroying Los Angeles, New York and London but (to see) Moscow's districts Chertanovo and Mitino being attacked by aliens is something really fresh and new," commented producer Dmitry Rudovskiy..
The film features a top Russian cast including Alexander Petrov, Irina Starshenbaum, Rinal Mukhametov and Oleg Menshikov.
Special effects have been overseen by MainRoadlPost, the VFX outfit that was behind such blockbusters as Wanted and Stalingrad. Dave Whitehead developed the film's sound design.
The production companies behind the film are Art Pictures Studio and Vodorod Film Company.