Selection represents highest number of Japanese films in more than a decade.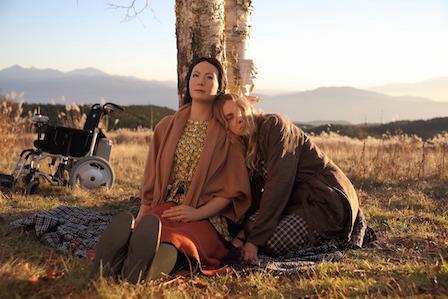 The 28th Tokyo International Film Festival (Oct. 22-31) has chosen three Japanese titles for its main competition, the highest number of local films it has selected for its top section for 11 years.
Veteran helmer Kohei Oguri's Foujita portrays Japanese artist Tsuguhara Foujita's life in Paris in the 1920s; Koji Fukada's Sayonara centres on an ill woman and her android caretaker; and Yoshihiro Nakamura's The Inerasable follows a novelist and her investigation of a series of eerie deaths.
"I feel that the quality seen in recent Japanese films is extremely rich and on par with those seen in international cinema," said Yoshi Yatabe, TIFF's competition programming director.
"By mixing three different types of directors, we wanted to showcase the strength and diversity we see in today's Japanese cinema."
This year, 1,409 titles from 86 territories were submitted for consideration. The rest of the competition line-up is to be unveiled later this month.
Tokyo is ramping up its offerings of Japanese content elsewhere at this year's festival, having added the sections "Japanese Classics" and "Japan Now". "Japan Now" will feature Japanese films from the past year with a focus on the works of Masato Harada.
The festival will also hold a "Masters of J-Horror" night, screening Hideo Nakata's "Don't Look Up" and "Ghost Theater", Kiyoshi Kurosawa's "Cure" and Takashi Shimizu's "Ju-on".
And it will again hold its "Kabukiza Theatre Special Night", which it launched last year. This year's event will include a screening of Akira Kurosawa's "They Who Step on the Tiger's Tail", an adaptation of a Kabuki play.