Festival's world premieres include Roxette Diaries, Taikon, Odödliga and Drottninglandet.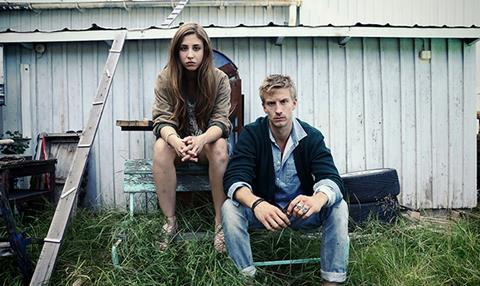 Scroll down for full line-up
Sweden's Way Out West Festival (Aug 13-15) will include the world premiere of Jonas Akerlund's Roxette Diaries, about one of Sweden's most popular bands.
"They are one of the biggest bands to come out of Sweden, and this film shows them in a new light. It was filmed during their tours from 1988 to 1995, and of course with Jonas Akerlund directing, it has a real art feel to it, he's very brave with this material," Svante Tidholm, Way Out West's Head of Film Programming told Screen.
Another world premiere at the Gothenburg-based film and music festival will be Taikon, a documentary about civil rights activist and author Katarina Taikon. "She was one of the pioneers of human rights for the Romany community. It's an amazing story and she's an amazing character," Tidholm added.
There are also world premieres of two new Swedish features, Odödliga by Andreas Öhmanand Drottinglandet by Elin Bergeand Lars Berge.
Other selections include Asif Kapadia's Amy, Brett Morgen's Cobain: Montage of Heck, Wes Orshoski's The Damned: Don't You Wish That We Were Dead, and Andrew Horn's We Are Twisted Fucking Sister!. The festival also hosts the Nordic premiere of Bill Pohlad's Brian Wilson story Love & Mercy.
"There are so many good music docs this year, Amy and Cobain were at the top of my dream list," Tidholm said.
Film selections are of course led by music-related projects but the festival also presents socially relevant and political films — the festival itself aims for sustainability and is meat-free and dairy-free. This year's more socially themed selections include Kim Longinotto's Dreamcatcher and Jerry Rothwell's How To Change The World. "The festival is working with Sweden's largest environmental organisation [Naturskyddsforeningen], so before every film we also show a trailer for their campaigns," Tidholm added. "We need to do what we can to raise awareness on these issues."
The line-up also includes the Swedish premieres of Larry Clark's The Smell of Us, Carol Morley's The Falling, and Alex Garland's Ex Machina.
It makes the fifth year of film programming at Way Out West (which is in its ninth year). The festival welcomes more than 30,000 visitors annually. "It's our fifth year for film, so it was an important year to get a really good lineup. We're continuing to get the industry to see the festival's importance," Tidholm said.
There are also film-related panels during the industry focused Way Out West Conference. Topics will include festivals relationships with destinations; brands work with music; TV music supervising; and trends in music documentaries. "Last year was the first year of industry panels, it was born because we have so many great people at the festival, so we thought let's get the together to explore their fantastic ideas," says Tidholm.
Films are screened on the festival site as well as at five cinemas around the town.
The music line-up is led by FKA Twigs, Florence & The Machine, Beck, Chic, Patti Smith, Belle & Sebastian and Angèlique Kidjo among hundreds more.
WAY OUT WEST 2015 FILM LINE-UP
Eden by Mia Hansen Løve (France)
Ex Machina by Alex Garland (UK)
Himmel Över Flogsta by Viktor Johansson (Sweden)
Joe Hill by Bo Widerberg (Sweden)
Love & Mercy by Bill Pohlad (US)
Nasty Baby by Sebastián Silva (US)
Odödliga (Immortal Summer) by Andreas Öhman (Sweden)
Papusza - Den Romska Sången by Joanna Kos-Krauze & Krzysztof Krauze (Poland)
Stranded In Canton by Måns Månsson (Sweden/China)
The Falling by Carol Morley (UK)
The Smell Of Us by Larry Clark (US)
Turbo Kid by François Simard, Anouk Whissell, Yoann-Karl Whissell (Canada)
Documentaries
Amy by Asif Kapadia (UK)
Can we do it ourselves? by Patrik Witkowsky (Sweden)
Cobain: Montage Of Heck by Brett Morgen (US)
The Damned: Don't You Wish That We Were Dead by Wes Orshoski (US)
Dreamcatcher by Kim Longinotto (UK)
Drottninglandet (The land of Queens) by Elin Berge and Lars Berge (Sweden)
Heaven Adores You by Nickolas Rossi (US)
How To Change The World by Jerry Rothwell (US)
Pervert Park by Frida Barkfors and Lasse Barkfors (Sweden/Denmark)
Roxette Diaries, by Jonas Åkerlund (Sweden)
Salad Days by Scott Crawford (US)
Station To Station by Doug Aitken (USA)
Taikon by Lawen Mohtadi and Gellert Tamas (Sweden)
We Are Twisted Fucking Sister! by Andrew Horn (US/Germany)
Swedish Shorts
09:55-11:05, INGRID EKMAN BERGSGATAN 4B by Sophie Vukovic and Cristine Berglund
Audition by Lovisa Sirén
Cupcake by Jane Magnusson
Helljus by Julia Thelin
Jag Vill Nå Dig by Victor Lindgren
Mommy by Milad Alami
Punkt 9: val av andre vice talman by Maximilien Van Aertryck
Pojkarna by Isabella Carbonell