Newport Beach Film Festival co-founder and CEO Gregg Schwenk talks to Elbert Wyche about the California event's programme and its passion for international cinema. The festival runs from April 23-20.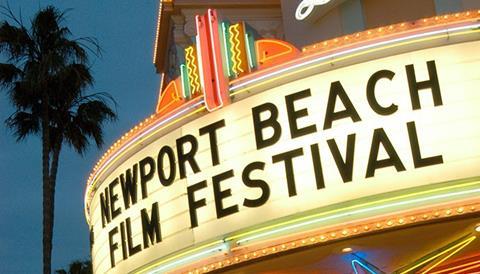 Schwenk, the NBFF co-founder, CEO and executive director, had always wanted to create an event that combined a luxury and lifestyle experience.
His vision has been realised and NBFF now ranks as a desirable resort destination festival. Newport Beach is located on the California coast about an hour's drive south of Los Angeles, making it an easily accessible location for both filmmakers and industry professionals.
"We're the perfect hub, particularly for those industry visitors that are coming from farther afield," says Schwenk. "Newport can be the starting location from which they can radiate out and enjoy the rest of the state."

Luxury and lifestyle are two of the key selling points. That is reflected in the demographics of the 55,000 annual attendees. The median age of visitors is 34 and attendees have an average annual income of $150,000.

"We are a young, very affluent and very well-travelled group of people who truly have a passion for film," Schwenk adds.

NBFF is now seeking to broaden its international scope and depth with stronger associations with partners outside the US.
For the 2015 edition that means a focus on films from the UK and UK filmmakers with its Best Of New UK Film programme, a showcase of three acclaimed UK titles. There will also be a celebration co-hosted with the British-American Business Council, Ted Baker and BMW.
UK ties are already well established. Last February the festival co-hosted a pre-BAFTA reception along with Screen International, Visit Newport Beach California and the Orange County Film Society at the ME Hotel in London.
It awarded The Imitation Game the best ensemble and best picture awards and stars Keira Knightley and Benedict Cumberbatch attended the event.

A hefty programme
Some 20 feature programmers and a similar number of shorts programmers sifted through almost 3,500 submissions to find the 350 films that are being featured at the festival.
NBFF will screen selections from Germany, Italy and France.
Francesca Archibugi's comedy An Italian Name is representing its namesake country, while the German spotlight features Baran Bo Odar's thriller Who Am I – No System Is Safe, the story of a hacker seeking to be noticed on the world stage.
The French spotlight will feature rom-com Love At First Fight from Thomas Cailley, which had its world premiere in Directors' Fortnight at Cannes.

Russell Crowe's feature directorial debut and festival opener The Water Diviner is a drama about a father searching for his sons after the Battle Of Gallipoli in 1919.

No Stranger Than Love, a rom-com from Nick Wernham, will have its world premiere at Newport Beach. The film stars Colin Hanks, Alison Brie and Justin Chatwin.

"NBFF is always focused on quality," says Schwenk. "I work with a team of programmers and a review committee that guarantees every submission will be reviewed in its entirety five different times and scored and ranked prior to a decision being made on its inclusion.
"I know of no other festival in the world that focuses so heavily on quality and in really giving the filmmaker their due as part of the submission process."
NBFF also places a great emphasis on short films. Of the 350 titles to be screened in April, around 200 will be shorts, which are assembled into themed 80-minute programmes.
This includes the inaugural Made In California strand that highlights the filming locations, communities and filmmaking history of the state.
"It's not only films that were shot in California, but films that used the location as a major part of the production."

Filmmaker participation

NBFF has always aimed to be a filmmakers' festival. "Eighty to 90 percent of our screenings have active filmmaker participation," says Schwenk. "The filmmakers not only come out and enjoy the festival but they also have very lively Q&As after the films."

Working with its sister organisation the Orange County Film Society, NBFF has brought big names to Newport Beach in recent years, including John Lee Hancock, Aaron Sorkin, Will Ferrell, Jeremy Renner, Jon Favreau and Michael C Hall.

As part of its desire to celebrate new talent, NBFF works with organisations including the Directors Guild Of America, the American Society Of Cinematographers and the Motion Picture Editors Guild to offer opportunities for up-and-coming filmmakers.

Looking to the future, NBFF plans to expand international partnerships and will look at developing programmes similar to its UK showcase with partners in China, Australia, Ireland and Canada.
The festival runs from April 23-30. For more information about the programme, click here.