As Erik Poppe's U – July 22 is confirmed today for Berlinale Competition, Screen International has the exclusive first look at the film's poster and we talk to the director about his careful approach to the controversial subject.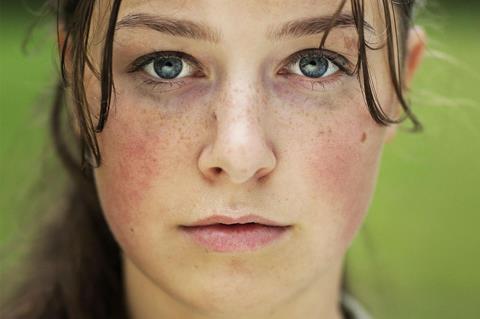 Norwegian director Erik Poppe, whose credits include The King's Choice (Berlinale Panorama 2017), will unveil his new film U - July 22 in Berlinale Competition. The film, which he's worked on for more than three years, has presented the filmmaker with the most serious ethical dilemmas he's ever faced.
The story is set on July 22, 2011, when 500 youths were at a youth Labour summer camp on Utoya island outside Oslo, where they were attacked by terrorist Anders Behring Breivik.
Poppe wanted to take the audience on the island with the young people who were there, rather than into the mind of Breivik or his trial that followed. In something of an understatement, he says, "sensitivity has been so important for this project."
"When I was starting to look into the material, I was upset in a way; almost angry on behalf of the kids, and the people left behind who had lost their kids," he explains. The public focus had moved from the victims and survivors to Breivik and his trial.
Poppe and his writers interviewed many survivors to hear about their horrific real experiences on the day, but they chose to tell a fictionalised account about a teenager named Kaja as she tries to survive.
"The research behind this film was quite massive. We read everything that had been written and we had interviews with a lot of the young people," Poppe explains. "I had discussions with the parents and it seemed for ethical reasons the best thing to do was to make a story similar to what the young people had experienced but with fictional characters, so people don't need to watch the film asking themselves, 'Is this my son? Is this my daughter?'" For similar reasons, they shot the film on the island next to Utoya rather than on Utoya itself.
He adds, "Another reason is that sometimes making a fiction compared to doing a documentary, it can sometimes be more true. I can make an image of what went on, rather than just telling one person's story."
Most survivors and victims' families have supported his approach. The filmmakers have been hosting closed screenings in Norway of the unfinished film to survivors of the attack, and their parents, and also for the families of victims. It's important for Poppe "that they can get a sense of what the film is. And also they can know what the film is NOT about, it's not about a terrorist, it's about the young people."
Some aren't emotionally ready to see the film, of course, but the ones who have attended told the director that they felt it was "a true and honest picture."
In terms of the filmmaking style, he doesn't want to reveal too much but he does say he wanted to carefully explore the element of time. "When I have talked to these youths, many of them have been concerned with the time it took before the attack was over. So how is it possible to filmically describe time? This is something narrative movies often struggle with. I have researched it and have done my best to come up with a solution here."
Preparing the team
The cast are all amateur newcomers, led by 18-year-old Andrea Berntzen as Kaja who is nearly every frame of the film.
"We looked all over Norway to find an actress who could be able to do this," Poppe recalls. "There is enormous psychological pressure, carrying this film on her shoulders, and going into an emotional state which is so hard to be honest and truthful."
He worked with the amateur teenage actors for several months before the shoot.
Poppe says he would have abandoned the project if he didn't have the support of a group of the young survivors who acted as consultants for the film, there not only to give interviews at the script stage but also at the pre-shoot workshops, and showing up on the set too. "I got a lot of support having a team of young survivors staying close all the time, and being my consultants, so we really got it as right as possible."
Poppe also knew with such a sensitive subject that he had to look after the emotional needs of everyone involved in the film. He had a team of psychologists that made sure the amateur actors he cast could handle such tough material, as well as making sure the extras and the whole crew were supported.
He tried to shoot his film under the radar but press found out about the film last summer just before it shot in September 2017. Still, his film hasn't gotten the level of protests that have swirled around Paul Greengrass' production of his Netflix film Norway, which is expected to have more emphasis on Breivik.
Still, Poppe knows U-22 July will be seen as controversial to some people, especially in Norway, where say they might only be able to watch a film about the massacre in 20 or 30 years. He was guided by the survivors he spoke to. "Some of the young people who were at the island said, 'Listen, if we are going to wait for the day everyone feels ready to do it, it's too late."
"It's important to keep the story alive [of the young people on Utoya.] I hope this film can remind us this can happen, but that all of us can have a part in making this not happen again," he concludes.
Siv Rajendram Eliassen and Anna Bache-Wiig wrote the original screenplay. Finn Gjerdrum and Stein B Kvae produce for Norway's Paradox. Nordisk Film will distribute in Norway on March 9, and TrustNordisk handles international sales. The Berlinale premiere is set for Feb 19.
Screen International has an exclusive first look at the poster below, which follows Poppe's aim of focussing on the story of the young people involved: