Debut feature directors Yossi Atia, Maysaloun Hamoud and Roman Shumunov pick up prizes.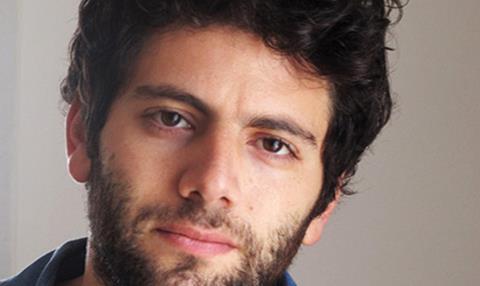 Debut feature directors Yossi Atia, Maysaloun Hamoud and Roman Shumunov have picked up prizes at the 10th edition of Pitch Point, aimed at connecting Israeli productions with international partners.
Performance artist and filmmaker Atia's Born In Jerusalem And Still Alive won the $4,400 Wouter Barendrecht — Lia Van Leer award.
A dark comedy based on Atia's per- sonal experiences, the film revolves around a man who organises terror tours along Jaffa Road in west Jeru- salem, the site of a number of deadly suicide attacks during the second Intifada.
The jury — which included US distribution guru Ira Deutchman, Fortissimo Films' MD Nelleke Driessen and German producer Thanassis Karathanos — praised the project for its "unique and original take on a tough and emotional subject matter."
Shumunov clinched the $5,300 Van Leer Foundation award for No Future, about Israeli rappers and graffiti artists of Russian origin struggling to make ends meet in the city of Ashdod. "The film has the potential to be a unique, sensitive and authentic voice of an important ethnic group in Israel," said the jury.
Palestinian director Maysaloun Hamoud's In Between picked up two prizes: the Turkish YAPIMLAB Award, offering development sup- port of $5,500, and the IFP Award, which involves an invitation to the
Independent Film Market Project in New York this September. Israeli film-maker and producer Shlomi Elkabetz is producing the tale of two liberal Palestinian girls living in Tel Aviv, struggling to find their place in society. Hamoud told the pitching event that the work was a reflection of her own experiences.
Two prizes for the works-in-progress showcase were introduced this year. The Digital District Work-in-Progress Award went to Elite Zexer's Sand Storm about a Bedouin mother and daughter testing the limits of their conservative community while Udi Aloni's biopic about Palestinian rapper Tamer Nafar won the Jerusalem Film and Television Fund Award for a work-in-progress.