The director of The Broken Circle Breakdown talks to Screen about Future Frames and screening his latest film at Karlovy Vary.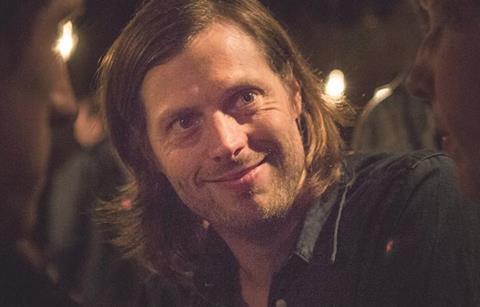 Felix Van Groeningen's The Broken Circle Breakdown was an international hit in 2012. The emotional story of two people who fall in love and then must deal with their daughter's terminal illness struck a chord with audiences across the world and the Belgian film ended up being nominated for Best Foreign Film at the 2013 Academy Awards.
His follow-up, Belgica, premiered at this year's Sundance Film Festival and is the rowdy tale of two brothers who open a night club but find that the party has to stop at some time. Praised for its raw energy and soundtrack from Belgian band Soulwax, the film is something of a departure from the more sedate Broken Circle Breakdown
Van Groeningen is at Karlovy Vary to introduce the film ahead of its release in the Czech Republic. He is also on hand to act as a mentor for the participants of Future Frames. The scheme, an initiative of European Film Promotion, selects the short films of ten promising film students from across Europe. These filmmakers are invited to come to Karlovy Vary to screen their films, network and learn from each other.
Screen sat down with Van Groeningen to ask about his role with Future Frames and the audience reaction to Belgica.
What has you involvement been with Future Frames?
Groeningen: They asked me to be the 'Godfather' for this collaboration between the Karlovy Vary Film Festival and European Film Promotion. They did a similar thing a few years ago with the Variety 10 Directors to Watch of which I was a part with The Broken Circle Breakdown. So they thought about asking me as I was also presenting Belgica here.
What it comes down basically watching their films and spending some time with them. I gave a lecture about my trajectory as I'm a bit further down the line than them: I've made five features now and some of them are about to start working on their first features. Basically sharing experience. I'm not a teacher and I don't teach at home. I don't often do this. But I thought it was important for young people who enjoy a little bit of success – which is great – but it can often be confusing as it's a big world out there. So just sharing my trajectory and talking about the choices that I made.
The term 'Godfather' sounds like it could be a little intimidating
It is, but it's great. I'm honestly amazed by the quality of the short films and it's been a pleasure. For me, I'm a fellow filmmaker sharing my experience and I have a lot of questions for them as I've been really impressed by their films. It's nice to have those encounters. That's what happens at film festivals. You meet people with the same mindset or you're amazed by the work of somebody else and become friends for life.
This is the second year of Future Frames. Do you see it becoming an increasingly important scheme for young filmmakers?
I guess the future will tell. It's hard to predict these things. It's great that it happens and they get the spotlight and some guidance and insight. And also for them to get to know each other and share stories. It's such an amazing continent where people who live only two hours drive away from each other have completely different systems and they can compare: "How do you make films?" We'll see in five and ten years, right?
How does doing Future Frames make you look back at your career path?
As I said, I was incredibly amazed by the quality. It's all very original; the form is very specific and well chosen. They're also well-made and don't feel like student films.
You have to imagine that when I started film school in 1996, we were still supposed to shoot on film and finish on film. We had one computer in school on which you could edit digitally. One computer! I was the generation that got my own computer and did it outside of school but now people grow up and shoot and edit on their phone. And I've noticed sound design has become so much more important. But all these things are not leading to mediocrity – it's leading to very interesting films which are trying things and are very challenging
It's only a short while together but I have learned a lot and looking forward to spending more time with them
Have you pleased with the reaction to Belgica when it screened here at Karlovy Vary?
All of them (the Future Frames participants) went to see it which was cool. I'm really excited that they're showing it here as it's released in the Czech Republic at the end of the week. It's exciting.
It's obviously a very different film from The Broken Circle Breakdown which is what I wanted to do and what I needed to do . It's tougher film in some ways, especially for audience who are expecting something similar to Broken Circle. It's quite an emotional movie but it's also a bit of a party movie. I'm glad the distributor believes in it and thinks it will be good for Czech audiences.
What projects will you be working on next?
I've been working for a while on a US project called Beautiful Boy. We have a script but we're not there yet. But I've been fortunate enough to develop that and it's a great story. If and when that's going to happen it's going to be extremely exciting. I'm also working on another Belgian film in between and I have another idea, but we'll see. There's one concrete project and the other ones I jump into when I have the time.