Ron Perlman attached to star in action-thriller.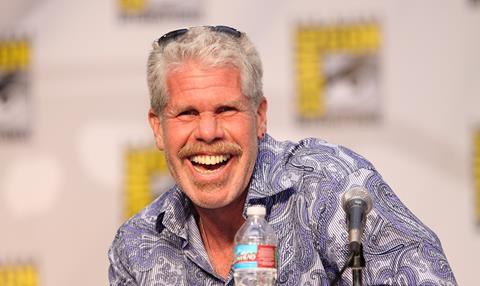 D.C. Hamilton will direct the film about a legendary hitman with the unique power to feel no pain. He comes back out of hiding when his family is hunted by another hitman with similar powers.
Breakthrough has commenced international pre-sales in Cannes on the project slated to begin shooting later this year.
Ron Perlman, known for Sons Of Anarchy and the Hellboy franchise, is attached to star.
Grady is part of a content supply deal that Breakthrough Entertainment signed with Blue Fox Entertainment earlier this year.
The deal includes the distribution and co-production of several feature films including Shortwave, The Truth About Lies, Heartland, and Child Eater.
"Since forging this relationship, further collaboration with Blue Fox Entertainment provides an opportunity for both studios to complement each other and grow in terms of the production, sales and distribution of premium titles," Nat Abraham, partner and president of distribution at Breakthrough Entertainment, said.
"Breakthrough Entertainment is a first-class operation, and we are thrilled to continue to expand our relationship with them. They have made for a terrific partner on several of our titles, many which are set for theatrical release later this year," Todd Slater and James Huntsman of Blue Fox Entertainment said.