EXCLUSIVE: PTI handling international distribution on Maria Blom project.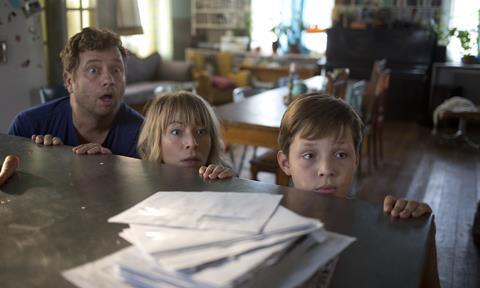 Picture Tree International (PTI) has picked up Swedish family film Monky, from prolific director Maria Blom (Nina Frisk, Dalecarlians).
Berlin-based PTI will handle international distribution on the project and have also released the first English language trailer.
Watch below or on mobile HERE.
The film is produced by Patrick Ryborn for Unlimited Stories, in co-production with the Chimney Group's Swedish and German branch, Film i Väst, Nouvago Capital and SVT, with the support from Swedish Film Institute and Nordisk Film & TV Fond.
Monky is set for a wide Swedish Christmas release at the end of this year through Nordisk Film.
PTI will launch sales on Monky at the upcoming Cannes film market. Other new titles in their lineup includes Wolfgang Petersen's Four Against The Bank and Julian Pölsler's Killing Stella.
Monky tells the story of Frank, 11, and his friendship with a mysterious gibbon ape that unexpectedly shows up in his home one night after tragedy strikes. It soon becomes clear that this is no ordinary animal and in the search for answers Frank and his family embarks on a thrilling adventure that will take them from a small Swedish village to the deepest jungles of Thailand.
PTI CEO Andreas Rothbauer said: "This dramatic, deeply touching and hugely entertaining story is an exciting match with Maria's strong, original voice as director. It's a film that manages to deal with serious themes with insight and humour, and we are immensely proud to help bring it to an international audience."