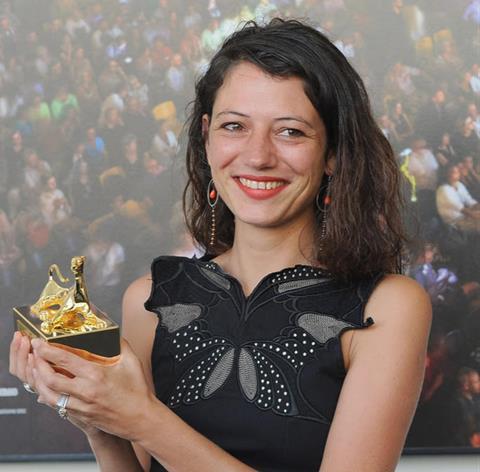 French production company 5a7 Films is joining forces with Berlin-based One Two Films to co-produce Swiss writer/director Sarah Arnold's debut feature Wild Encounters.
The project just received $33,300 (€30,000) development funding from the German-French co-production fund Mini-Traite backed by FFA and CNC.
The team is aiming to shoot in 2021.
The project had already received funding from the Region Grand Est and Grand Region and was awarded the new White Mirror Award at the 2019 Torino Script Lab. The project also participated in the Full Circle Lab – Upper Rhine, where Arnold and 5a7 producer Martin Bertier first met One Two Films' Sol Bondy.
Wild Encounters is a film noir set in north-eastern France involving the conflict between hunters and farmers over increasing numbers of wild boars wreaking havoc in the region.
5a7was founded in 2015 and previously produced Arnold's 2017 short Parades, which won a prize in Locarno. The company's first feature Los Conductos by Camilo Restrepo premiered in Berlin's Encounters competition and won the GWFF award for best first feature. Their slate also includes Corsican Summer by Pascal Tagnati, now in post; and Pia Borg's documentary Michelle Remembers, now in development.
One Two Films is in the final stages of post on Tom Shoval's Shake Your Cares Away starring Bérénice Bejo; and films in development including The Long Night by Ali Abbasi, Northern Comfort by Hafsteinn Gunnar Sigurdsson, Random Star Suicide by Rafi Pitts and Any Other Night by Michiel ten Horn.