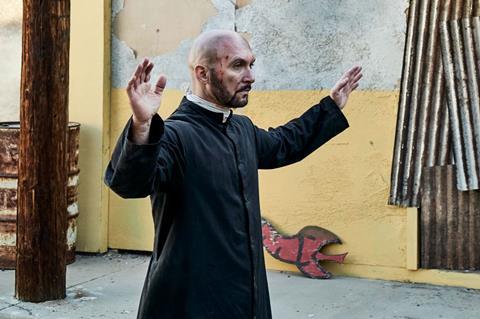 UK-based Evolutionary Films is reporting strong interest in its completed action title Legion Maxx at this week's European Film Market in Berlin.
Deals have been concluded for Japan (New Select), South Korea (All Star Entertainment), Poland (TV PULS) and New Zealand (Sky). Evolutionary will handle the UK release in house and is speaking to US partners.
From director Jesse V. Johnson, whose credits include Triple Threat, Dominique Vandenberg leads the cast of Legion Maxx as a legionnaire turned mercenary. When a mission in South America goes wrong he is left for dead, but is nursed back to health and reborn with a new outlook on life. However, his peaceful days are short-lived when he is forced to revisit his past and face his demons.
Producers are Dominiquie Vandenberg and Don Hollingshead. David Filmore wrote the screenplay.