Zackary Adler's UK action film The Courier, which stars Olga Kurylenko and Gary Oldman, has completed its cast and begun principal photography in London.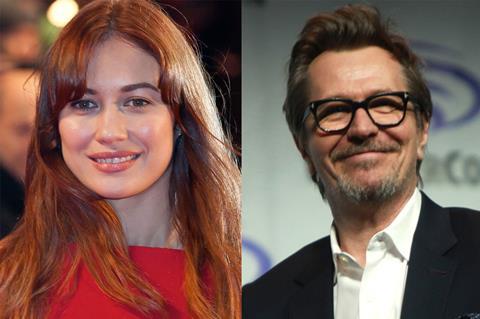 Dermot Mulroney, William Moseley, Vikings actress Alicia Agneson, Amit Shah, and Craig Conway have joined the film, which is produced by Signature Films and Rollercoaster Angel Productions.
Kurylenko will play a courier whose daily deliveries are interrupted when she discovers that her latest package is a bomb aimed to kill the only living witness who is about to testify against a ruthless crime lord, played by Oldman.
The Courier is produced by Marc Goldberg, James Edward Barker, David Haring, and Andrew Prendergast. Douglas Urbanski, Oldman's long-term producing partner, is an executive producer alongside Elizabeth Williams, Wayne Godfrey, and Christian Mercuri.
Adler's credits include The Rise Of The Krays and The Fall Of The Krays.
Blue Box, a division of Capstone Group, is handling international sales.