EXCLUSIVE: Luke Shanahan is directing the dark thriller about a medical student whose twin is abducted.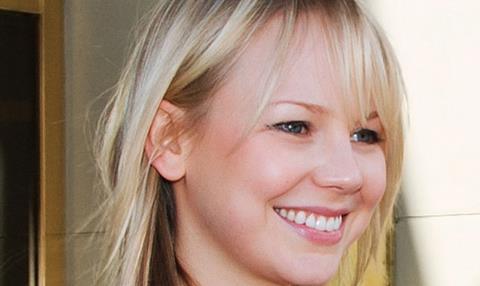 Adelaide Clemens, whose credits include Parade's End and The Great Gatsby, has taken on the lead role in Luke Shanahan's dark thriller Rabbit, which starts shooting today. Clemens replaces the previously reported Abbey Lee in the role.
Shanahan will shoot for five weeks on locations in and around Adelaide, Australia. David Ngo produces the co-production between A Longshot Film and Projector Films. LevelK handles international sales on Shanahan's feature debut.
Clemens stars as Maude Ashton, a young medical student haunted by visions of her twin sister's abduction, who discovers a secret society that might be connected to her missing sister.
The actress recently finished shooting Music War And Love in Poland with Connie Nielsen and Stellan Skarsgard.
In Rabbit, she reunites with her Wasted On The Young co-star Alex Russell, who has recently shot Sony's Granite Mountain, Greg McLean's Jungle and TIFF selection Goldstone.
The cast also includes Belgian actress Veerle Baetens, best known for Oscar-nominated Broken Circle Breakdown.
Rabbit had been the winning pitch at the 2015 Melbourne International Film Festival's 37º South Market and was later presented at London's Production Finance Market.
Backers also include the South Australian Film Corporation and Australia/New Zealand distributor Vendetta.
Ngo said: "The film is an intense ride into the world of twins and telepathy that shows just how far we'll go to save the person we love. It's Rosemary's Baby for a new generation."
LevelK also has three films screening at TIFF: Izer Aliu's Hunting Flies; Amanda Kernell's Sami Blood; and Rasmus Heisterberg's In The Blood.