Malachi Smyth's sci-fi thriller topped the latest Brit List.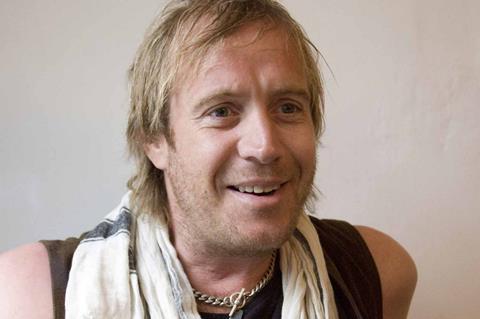 Sci-fi thriller Gateway 6, which topped the most recent Brit List of the best unproduced screenplays, has been acquired by Altitude Film Sales for international sales and will introduce the project to buyers at American Film Market (AFM) (Nov 4-11).
The film, written by Malachi Smyth, is described as combining "the solitary abandonment of Moon with the claustrophobic atmosphere of Das Boot and the 'fight to survive' instincts of Alien".
The project marks the feature debut of director Tanel Toom, whose The Confession was Oscar nominated in 2011.
The Gateway 6 cast includes Rhys Ifans (The Amazing Spider-Man) soon to be seen in Oliver Stone's Snowden and Ed Skrein (The Transporter Refueled) who has just completed a major role as lead villain Ajax in upcoming superhero film Deadpool, opposite Ryan Reynolds.
Ifans is represented by 42 and UTA, and Skrein is represented by 42 and CAA. Further casting will be announced before the AFM.
The film is due to shoot in Estonia in Spring 2016 and is produced by Ben Pullen of Sentinel Entertainment and Matthew James Wilkinson (The Call Up) for Stigma Films with Pippa Cross(Vanity Fair) serving as executive producer. Ivo Felt, producer of Oscar-nominated foreign language title Tangerines, will co-produce.
Set in the future, on a war-ravaged Earth, the film centres on four soldiers who man the last bastion Gateway 6 - an outpost in a sea-covered continent - awaiting a relief crew or the enemy, whichever comes first.
But as the empty weeks turn to months, paranoia descends that tests relationships to breaking point. Especially with the arrival of a deserted boat.
Pullen described the project as "a unique and scarily authentic glimpse into the future" and "intensely claustrophobic".