EXCLUSIVE: Producer Gudrun Giddings brokers deal for Tuutikki Tolonen's bestseller Monster Nanny.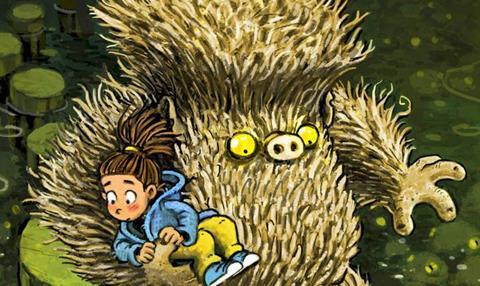 Scott Free Productions has signed a deal to develop Finnish family fantasy bestseller Monster Nanny into a feature.
Tuutikki Tolonen's book tells the story of a half-human, half-beast nanny that comes to look after three children when their mother wins a vacation.
Producer Gudrun Giddings brokered the deal on behalf of Finland's Elina Ahlback Agency with Sam Roston of Justin Alvarado-Brown on behalf of Scott Free Productions.
"Nordic noir has already proven a phenomenon and finally there is now the Scandinavian family adventure story Monster Nanny, to be developed and produced into a feature film by the exceptionally great Scott Free Productions," said Giddings.
Tammi Publishers published Monster Nanny in Finland. Houghton Mifflin Harcourt, whose stable of children's books includes The Polar Express, The Little Prince and Curious George, will publish the US version in 2017.
"I loved this fresh and funny novel," said Houghton Mifflin Harcourt senior editor Margaret Raymo. "The author matter-of-factly creates a world where monsters work as nannies and bathrobes talk - there's a classic old-fashioned Roald Dahl feel to it with the everyday and the fantastic interacting seamlessly. We're happy to bring this clever and engaging Finnish novel to US readers."
Publishing rights have been licensed in 14 territories so far including Germany, China, France and Spain. The book sequel Monsters Route just came out in Finland.