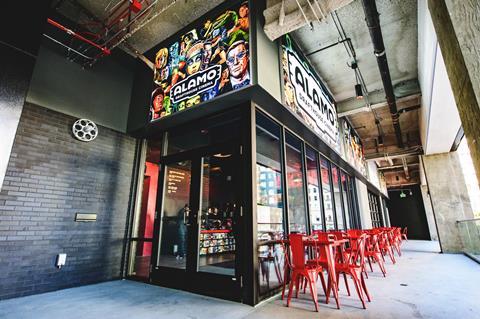 Alamo Drafthouse is to reopen 15 locations this summer starting with sites in Los Angeles and Brooklyn in May.
The reopenings will double the circuit's active footprint to more than 30 across the US after a wave of sites reopened last August following months of closure due to the pandemic.
Brooklyn returns online on May 8, and Los Angeles on May 28. Sites in the Dallas / Fort Worth area of Texas, as well as Colorado and Nebraska will open their doors in June, followed by more sites in Texas, where the chain is headquartered, San Francisco and Yonkers in New York state in July.
More than a dozen sites are currently open in Austin, Texas, and other parts of the country. Programming will include news releases and repertory.
Details on additional cinema reopenings, including new locations, will be announced later in the year.
The move comes as the company remains engaged in a Chapter 11 bankruptcy process and sells its assets to its senior lender group after incurring heavy revenue loss due to Covid-19.