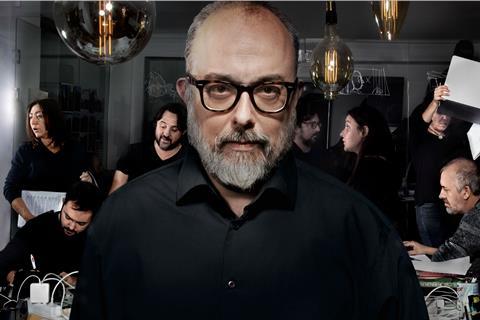 Leading Spanish director Alex de la Iglesia, whose credits include genre hits The Day Of The Beast, 800 Bullets, Witching And Bitching and The Last Circus, is making an original Spanish-language horror series for HBO Europe called 30 Coins.
De la Iglesia is co-writing the eight-part series with Jorge Guerricaechevarría, best known for Cell 211.
30 Coins is about a priest and exorcist exiled to a small town in the hope his criminal past will be forgotten. But when he is linked to a serious of paranormal events the importance of an ancient silver coin he carries with him slowly becomes clear. '30 Coins' is a reference to the amount reportedly paid to the apostle Judas Iscariot for the betrayal of Jesus of Nazareth.
De la Iglesia's Pokeepsie Films is producing the series for HBO Europe. Shooting will take place in Spain this year.
"30 Coins is the project I've been dreaming about all my life," said de la Iglesia. "It's a series that dives into pure horror combining thriller, action and mystery."
High-end Spanish-language TV production is booming. Netflix unveiled five new Spanish-language original series with talent including film powerhouse Filmax last week.
30 Coins is the latest entry in HBO's original-language drama line up. It joins Pablo Trapero's Patria in Spain, Lukas Moodysson's Gösta and Peter Grönlund's Beartown in Sweden, Anne Bjørnstad and Eilif Skodvin's Beforeigners in Norway, Ivan Zachariáš' The Sleepers in the Czech Republic, Bogdan Mirică's Umbre in Romania and two seasons of Wataha (The Pack) in Poland.
Furthermore, HBO Portugal was launched in the territory today (February 11). The SVoD platform is offering a one-month free trial for all new subscribers, It will subsequently cost €4.99 a month and allow subscribers to register five different devices and watch two simultaneous streams of dubbed and subtitled content at the same time from the same account.