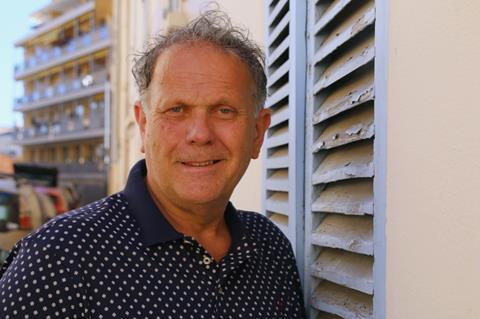 London-based producer David P Kelly has come on board as the UK partner on Alexey Uchitel's new feature about Russian composer Dmitri Shostakovich, to be made as a Russia-UK co-production.
The film will make use of new material that has come to light from the composer's widow about his turbulent private life.
Written by Alexander Terekhov, the English-language project follows the untold aspects of the composer's life and works.
Rock Films is the Russian partner, and has finalised a co-production agreement with Kelly's David P Kelly Films, which has The Storms Of Jeremy Thomas playing in Cannes Classics.
Casting is underway with the production eyeing a spring 2022 shoot in Russia and the UK.
Both partners hope the project will spark dialogue about further cooperation opportunities between Russia's ministry of culture and the UK's leading film body BFI, which recently launched its new Global Screen Fund to help kickstart international co-productions.
Uchitel's credits include 2017 period melodrama Mathilde, about the affair between the future Tsar Nicholas II and Russian ballet star Mathilde Kschessinska.
"This is a prestigious and unique story that Alexey Uchitel and Alexander Terekhov have crafted which we are honoured to be a co-producing partner on," Kelly commented.