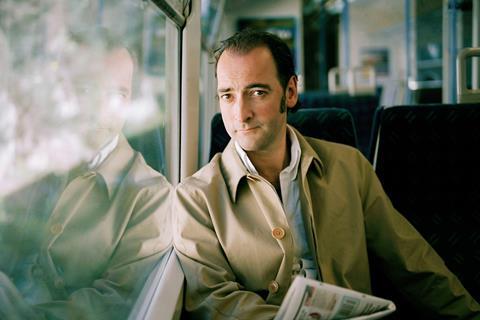 Renowned UK impressionist Alistair McGowan will be the voice of Alfred Hitchcock in Mark Cousins' upcoming feature documentary My Name Is Alfred Hitchcock, being handled internationally by Dogwoof Film Sales.
The film was introduced to buyers at last week's London Screenings and re-examines the life and career of the London-born filmmaker now acknowledged as one of the greatest directors in the history of cinema. Hitchcock made first feature Number Thirteen exactly a century ago in 1922.
"I wanted Hitchcock to speak from beyond the grave," says Cousins. "[The film] is written from the first person but it is also a 21st -century Hitchcock."
McGowan is known for his work on comedy sketch shows such as The Big Impression and Spitting Image, capturing the voices of personalites from soap opera stars to football managers and politicians.
"I said to [actor and Orson Welles biographer] Simon Callow,'Wwho could do Hitchcock'?" Cousins recalled. "He said 'The best ear in the business is Alistair McGowan',".
It is understood non-English-language versions of the documentary will be subtitled rather than dubbed.
My Name Is Alfred Hitchcodk is produced by John Archer of Glasgow-based Hopscotch Films.
Cousins has also recently completed March On Rome, about Benito Mussolini and Italian fascist propaganda, and is now working on A Sudden Glimpse To Deeper Things, about the Scottish abstract artist, Wilhelmina Barns-Graham. It is being presented at the Sheffield MeetMarket and is produced by Adam Dawtrey and Mary Bell.