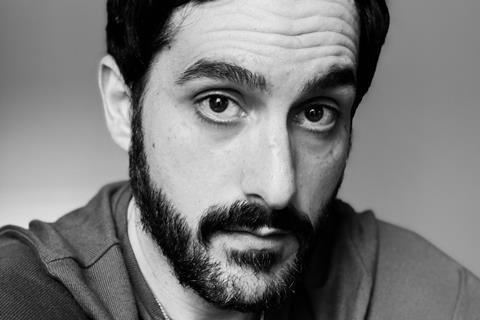 Levan Akin, the writer/director of Cannes 2019 hit And Then We Danced, is planning his next film, Passage, to be partially shot in Turkey.
Passage is now in development with production to start in September 2021. It will shoot in Istanbul and also in Georgia, which was the setting for And Then We Danced.
Akin is writing the script now and will spend more research time in Turkey. The Swedish Film Institute is supporting development.
Passage is described as "a story about love and longing for a place to belong. It's about chosen families, created by people who have no place within their biological families."
"While doing research on And Then We Danced I heard many stories that stuck with me. As I dug deeper I found themes that resonated with me, particularly one of the stories that I could not let go. It led me on a journey from Tbilisi to Istanbul," Akin told Screen.
"As a child, I used to travel from Sweden through Turkey to Georgia in the summers visiting my grandparents, so this story is deeply personal to me and I've encountered many fascinating people in the development process that will be part of the story."
The project will be produced by Mathilde Dedye of Sweden's French Quarter Films, who also produced And Then We Danced; alongside Nadia Turincev of France's Easy Rider Films (Mimosas, Raw); Nadir Öperli of Turkey's Liman Film (A Tale Of Three Sisters) alongside Ersan Congar of Turkey's Birfilm and Ketie Danelia of Georgia's Takes Films, which also co-produced And Then We Danced.
Akin has said Turkish music was one of the first inspirations for the film.
Akin, born in Sweden of Georgian heritage, is also working at home in Sweden on the SVT drama Dough, which will shoot later this year.
And Then We Danced premiered at Cannes Directors' Fortnight in 2019 and won awards at festivals including Chicago, NewFest, Duhok, Odessa and Sarajevo (Totem Films handles sales). It represented Sweden in this year's best international feature Oscar race.