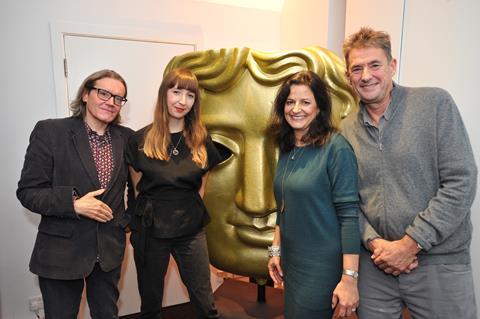 Producer Anna Griffin has been awarded the inaugural Simon Relph Memorial Bursary of £20,000 by Creative England.
Griffin, whose credits include Matt Palmer's Calibre and documentary Paa Joe & The Lion, was selected by a panel including producer and Number 9 films boss Stephen Woolley, Creative England CEO Caroline Norbury, Working Title co-chairman Tim Bevan, producer Fodhla Cronin O'Reilly and Simon Relph's daughter, Bella Relph.
Launched in Cannes earlier this year, the bursary was created in memory of producer Relph, who supported many new filmmakers throughout his career, including during his tenure as chairman of Bafta from July 2000 to June 2002. The award looks to continue his legacy by supporting an independent producer.
This month Griffin was named as one of Screen's 2018 Stars of Tomorrow. She set up her own production company, Griffin Pictures, in 2016, and is working on her first project through it – The Tunnel, written and directed by Arash Ashtiani. She also works part-time with Nottingham-based Wellington Films; she was a co-producer on Hope Dickson-Leach's The Levelling (2016) through the company.
In addition to the financial award, Griffin will receive ongoing support and mentoring from a group of industry leaders, as well as a place on Creative England's Market Trader programme to enable her to take upcoming projects to international markets.
Norbury said: "There is very little overt financial support available for producers, particularly those who live and work outside London. We wanted to make a contribution to the industry that would reflect the spirit of Simon's generous and inclusive nature, giving valuable and tangible support to develop the career of its recipient, Anna Griffin who impressed the judges with her commitment to regional storytelling and building her company in the East Midlands."