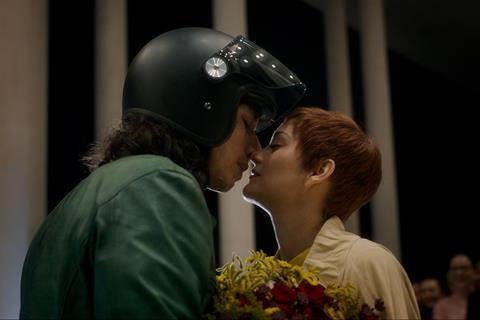 Leos Carax's opening-night film Annette has taken the early lead on Screen's 2021 Cannes jury grid, with three films seen so far by our jurors.
The film, which stars Adam Driver and Marion Cotillard, has an average of three stars, scoring three or four stars from more than half of the critics. However, Screen International's critic and Positif's Michel Ciment were the exceptions, both giving the film a less impressive two.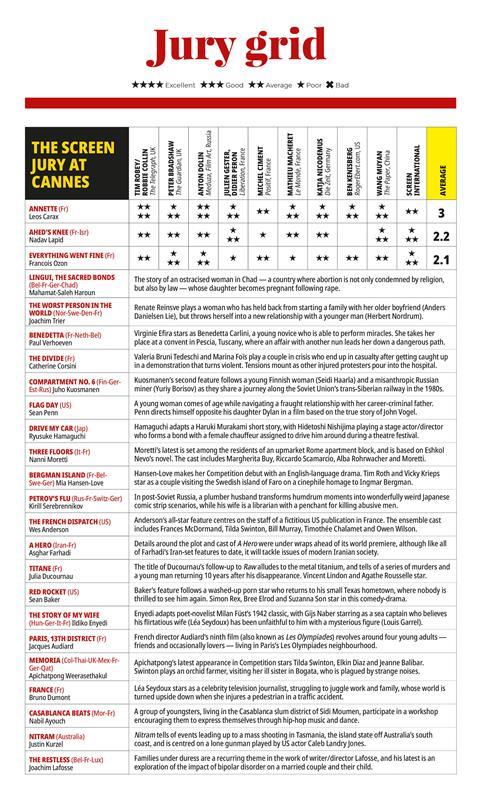 The romantic musical set in Los Angeles is about a seemingly perfect couple whose relationship is drastically changed by the arrival of their mysterious firstborn child, Annette.
Ahed's Knee by the Israeli filmmaker Nadav Lapid achieved a mean score of 2.2, receiving a score of two from four critics. Film Art and Meduza's Anton Dolin, Liberation's critics Julien Gester and Didier Péron and Screen International gave it a three (good), raising its average. The film, which has one final score yet to come, follows a filmmaker's journey to an Israeli village for a screening.
Francois Ozon's Everything Went Fine scored 2.1 on the grid. The jurors were divided on the title with a range of scores. Le Monde's Mathieu Macheret, as well as Gester and Péron, gave it only one star. Ozon's film is about a woman who is asked to help her elderly father die.
Up next on the grid will be Chad director Mahamat-Saleh Haroun's Lingui, The Sacred Bonds.