The 20 and 10-year sentences meted out to Ukrainian film director Oleg Sentsov's and his co-defendant Aleksandr Kolchenko have been upheld by the military division of the Russian Supreme Court.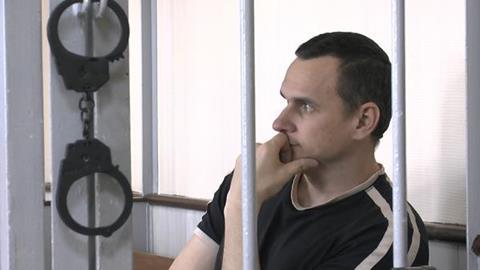 A three-judge panel of the Moscow court decided that the sentences passed at the end of August should remain "unchanged".
Sentsov's lawyer Dmitry Dinze said after the ruling that defence would make another appeal.
Independent of this, Sentsov is suing the Russian security services FSB and mass media for defamation.
The chances of Sentsov and Kolchenko's sentences being overturned by the Supreme Court had not augured well after the appeal by activist Gennady Afanasyev had been summarily rejected.
Ukraine's Foreign Minister Pavel Klimkin condemned the court decision, saying that it was proof of the absence of justice in the Russian Federation and an example of the cynical policy currently being adopted.
On the eve of the Tuesday appeal hearing, Polish actor Daniel Olbrychski had received a reply to his open letter to Russian director Nikita Mikhalkov.
In his response, the veteran producer-director said that he would "absolutely agree" with Olbrychski and "my European colleagues" that Sentsov should be freed immediately "if he is an innocent person".
Mikhalkov also referred to the public appeal he made in 2014 at the Moscow Film Festival closing to President Putin in support of Sentsov.