Platform makes another notable buy after Tribeca opener Clive Davis in April.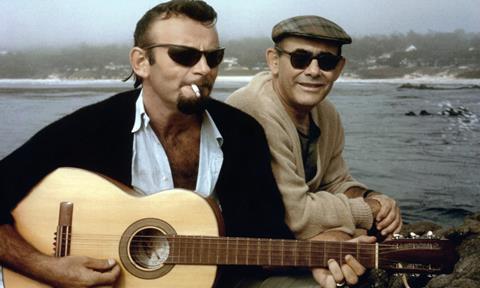 Abramorama and filmmakers Brett and Cassandra Berns announced on Wednesday that Apple Music has acquired BANG! The Bert Berns Story.
The film centres on the life and career of 2016 Rock and Roll Hall of Fame inductee Bert Berns – songwriter, producer and label chief of the 1960's whose hits included Twist And Shout, Hang On Sloopy, Brown Eyed Girl, Here Comes The Night, and Piece Of My Heart.
Stevie Van Zandt narrates the film that features interviews with Van Morrison, Paul McCartney, Keith Richards, Ben E King, and Solomon Burke, among others.
Apple Music plans an autumn global release, followed by a release on iTunes Movies to rent or download. Abramorama originally released the film theatrically in North America in April.
Sid Ganis served as executive producer on the film directed by Bert Berns' son Brett Berns and co-directed by Bob Sarles, who also edited.
The film joins Apple Music's recent slate of music documentaries, including Can't Stop Won't Stop: A Bad Boy Story, a film about Sean "Diddy" Combs, and Clive Davis: The Soundtrack Of Our Lives. Both films premiered at the 2017 Tribeca Film Festival and Clive Davis was the opening night selection.
"This film was a journey of discovery – a labour of love for my siblings and I that brought us closer to the father we never knew. We had inspiring screenings at over 35 festivals and knew we had something very special," Brett Berns said.
"When Abramorama came on board with a vision to release the film theatrically, their efforts built an awareness that exceeded our most optimistic expectations. I know my dad would be proud to be with Apple Music, who like him have always been fair to the artist."
Karol Martesko-Fenster, executive vice-president and chief communications officer of Abramorama, added: "Our excitement around music driven films couldn't be stronger and to work with the leadership of Apple Music and iTunes to guarantee the reach of this film far and wide is something we had always hoped to achieve."
Martesko-Fenster brokered the deal on behalf of the filmmakers.